A SUITCASE FULL OF SOUNDS AND IMAGES
Media literacy training project for NGO trainers
2018-2019
Karpos, will design and implement a trainers' training in media education especially for youth workers and educators in NGO's especially with those dealing with sensitive groups. The training will be fulfilled in 8 months in total and will include a series of workshops as well as a practical phase where participants will apply the curriculum in a youth group within the scope of their organization. During the practical implementation media trainers from Karpos will act as mentors to support the completion of the activities. As a final result, the training and the works of the participants will be evaluated and presented together with a manual, which will be available online for further use.
Knowing that the use of audiovisual media during teaching makes learning even easier, in my view, familiarizing myslef with them will contribute to my effectiveness as an educator.

The use of audiovisual media gave an extra motivation to the participants to be more involved with the concept of the sustainable city and in general audiovisual media was something that was missing from our methodology in Action Aid's summer camp. Finally, they reinforced the participant's creativity and gave them new ideas as to how to use technology in a more ''correct'' way''.

An important thing to be noted is that kids found the workshops very joyous and enjoyable. We got some useful feedback such as that the tablets are not just to watch videos and play games but are also a tool where we can create something new.
IMPLEMENTATION 2018-2019
The first year of the program ''A suitcase full of images and sounds'' started by collaborating with 11 NGOs and training two collaborators from each one. In 6 sessions of 28 hours in total, everyone who participated in the porgram had the chance to be taught the basic principles of audiovisual narration that in turn they used as an introductory course during their own workshops with their respective youth groups.
The training continued with practical exercises of the audiovisual techniques taught, such as photocomic, stop motion animation, soundscape, collage etc. The participants of the training learnt how to use those techniques in order to create their own narrations with their youth groups. Beyond learning how to use equipment and the audiovisual media, the participants in the training, used everything they learnt for their workshops so that they could also enhance soft skills in their youth groups such as, team work, creativity, communication etc.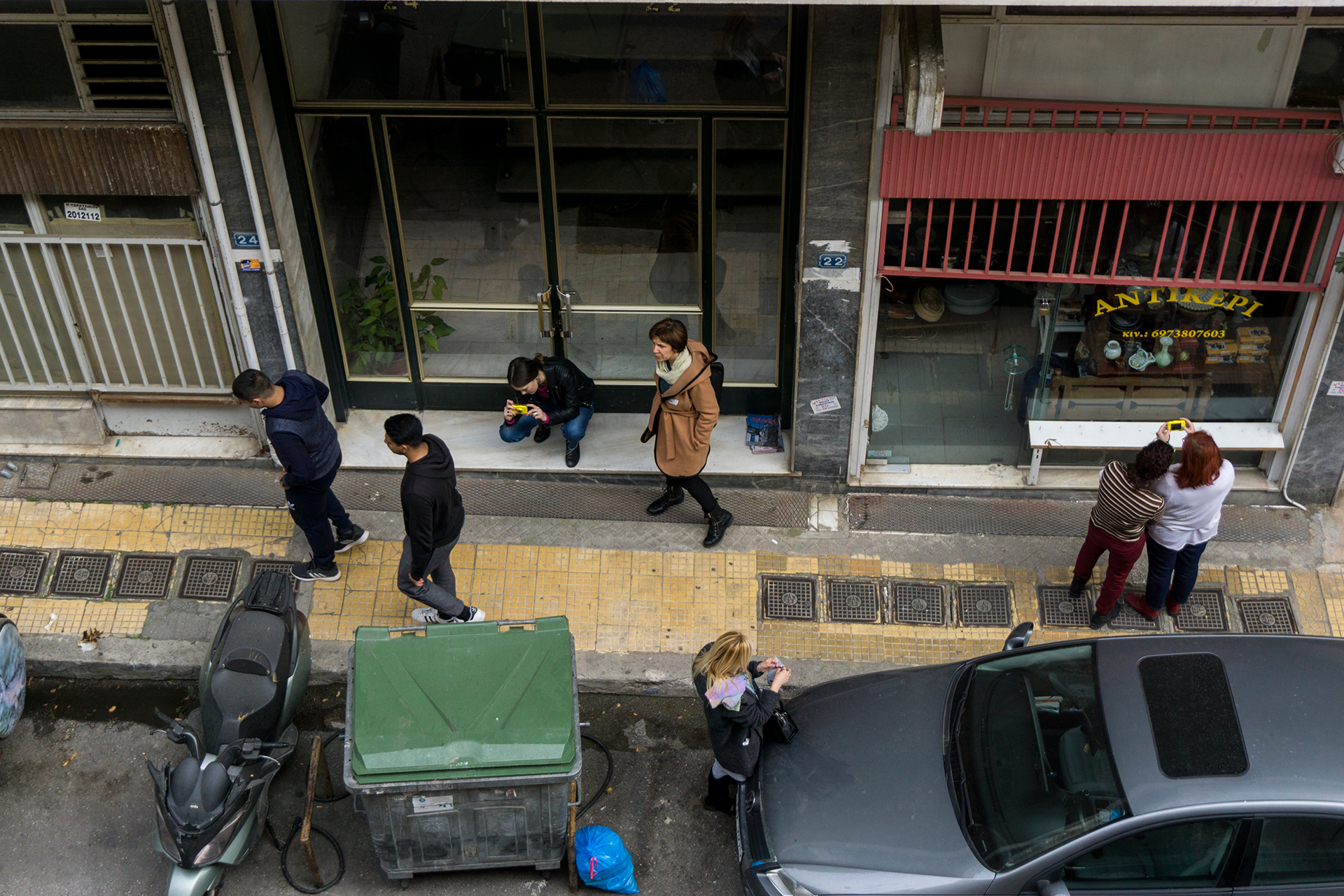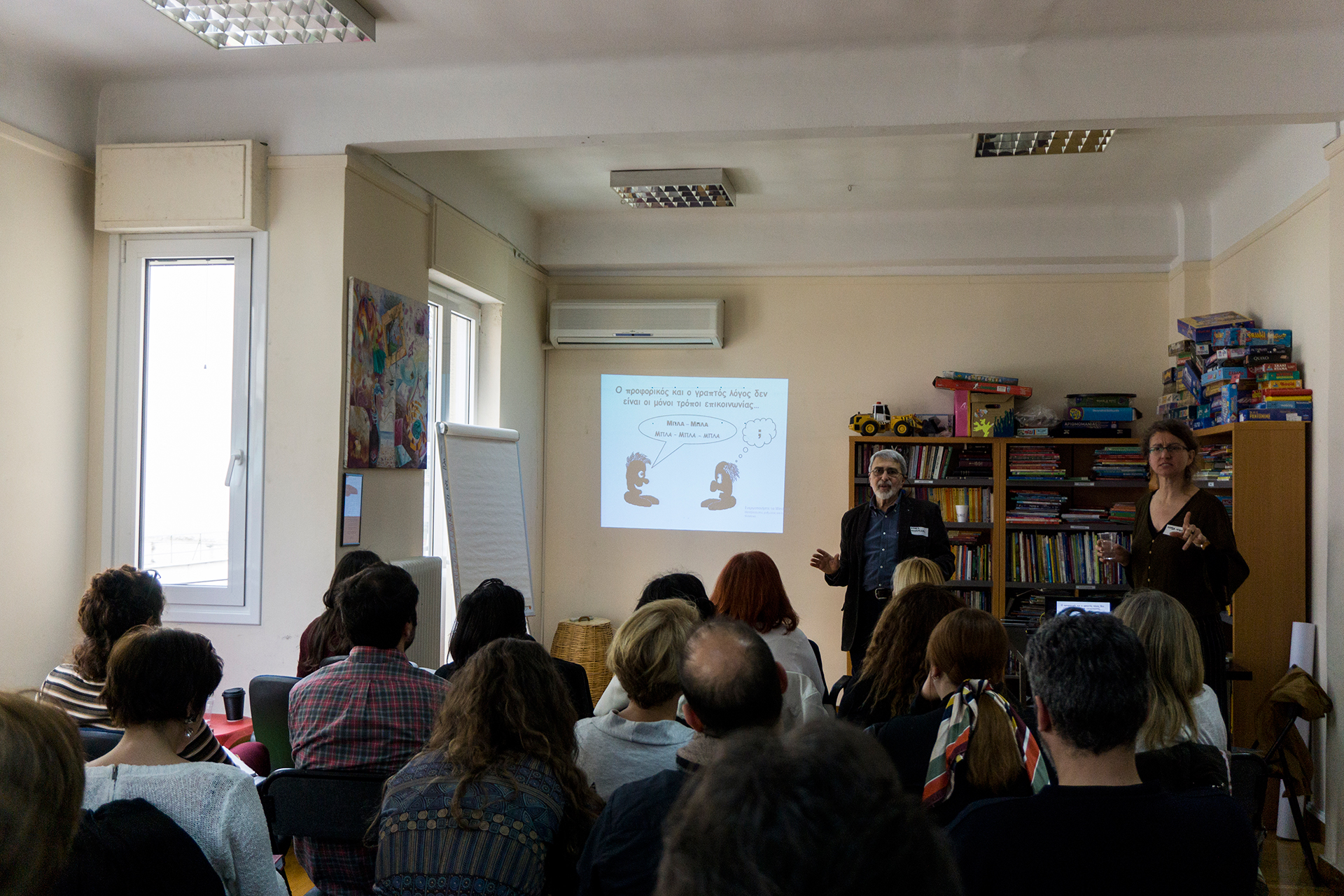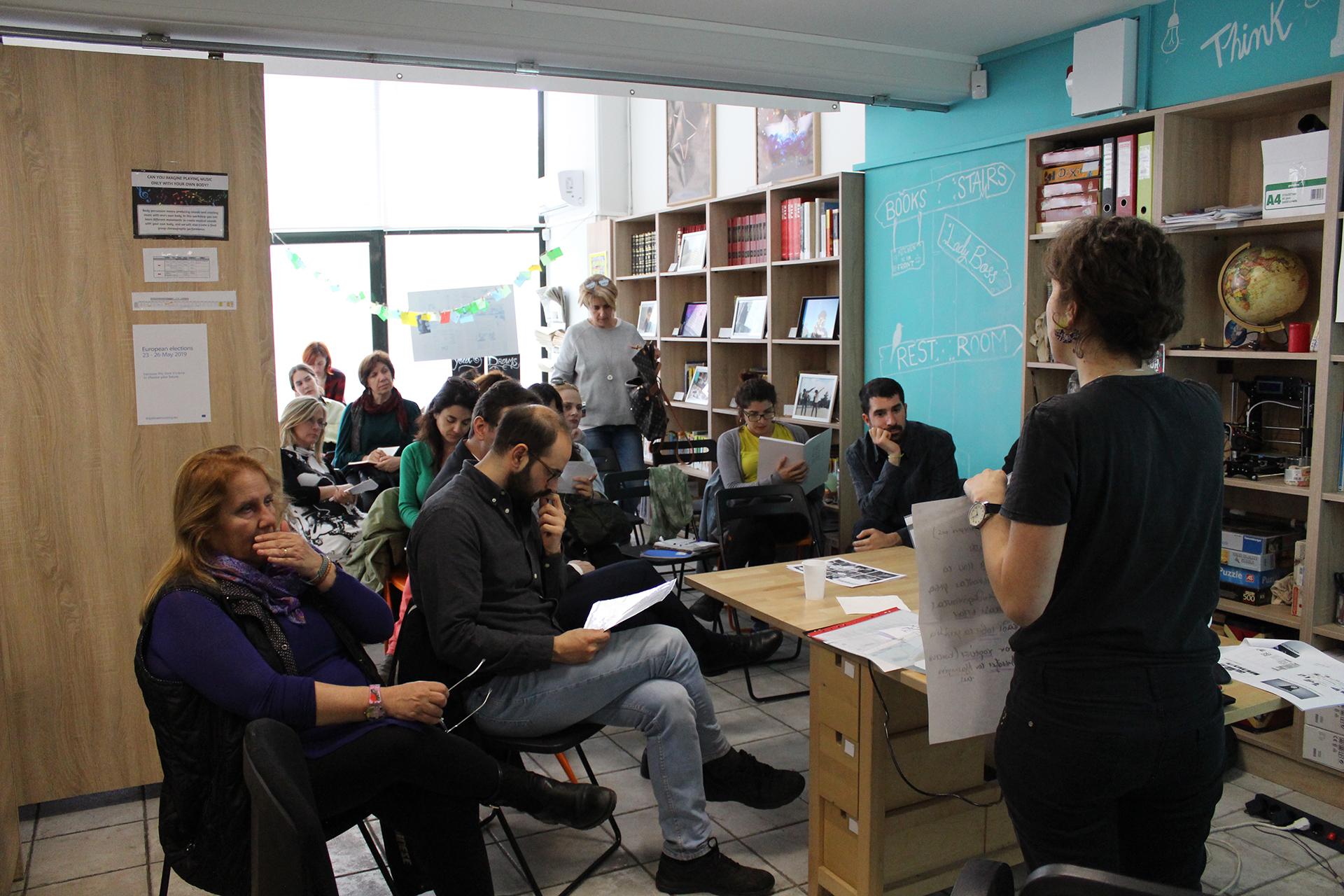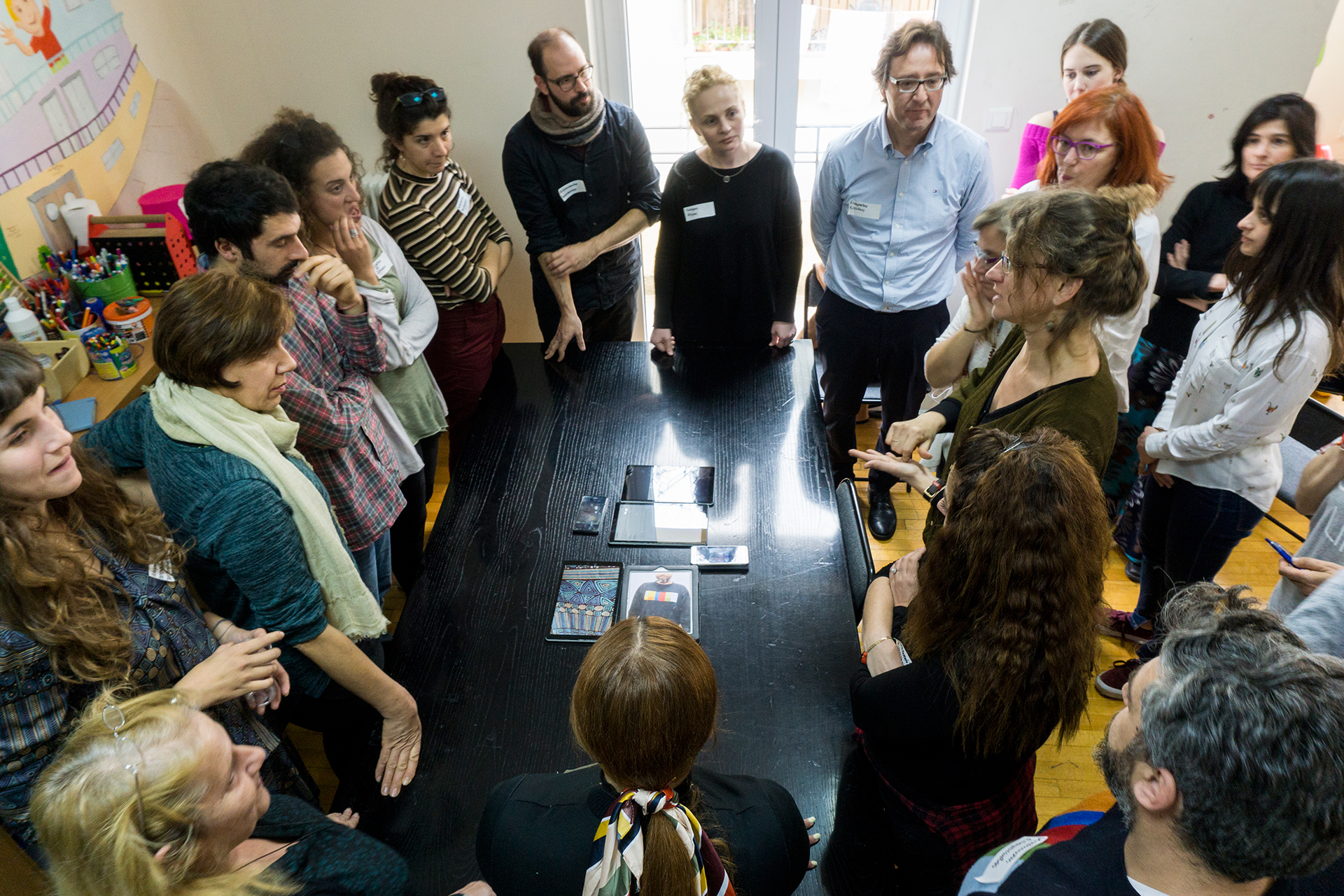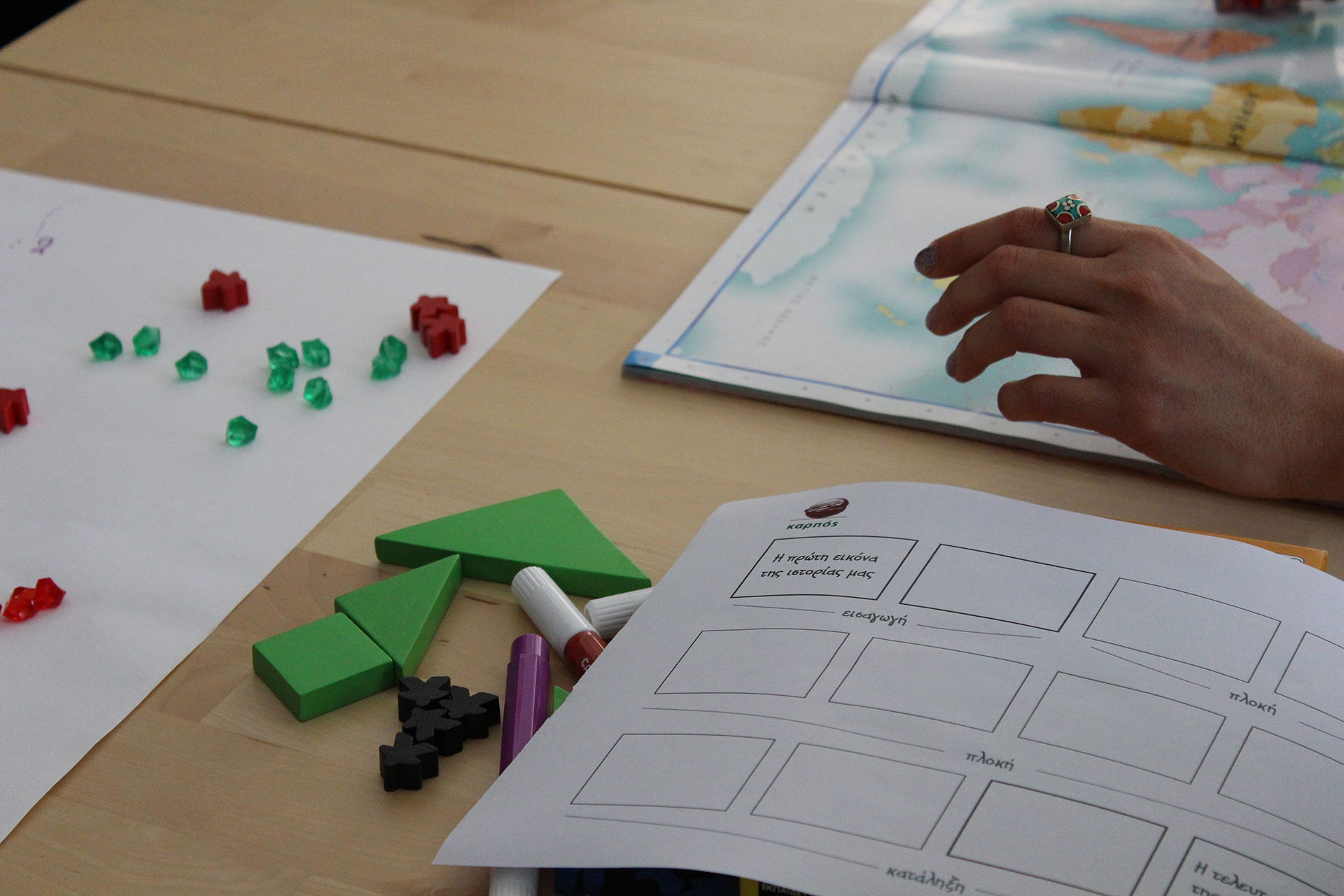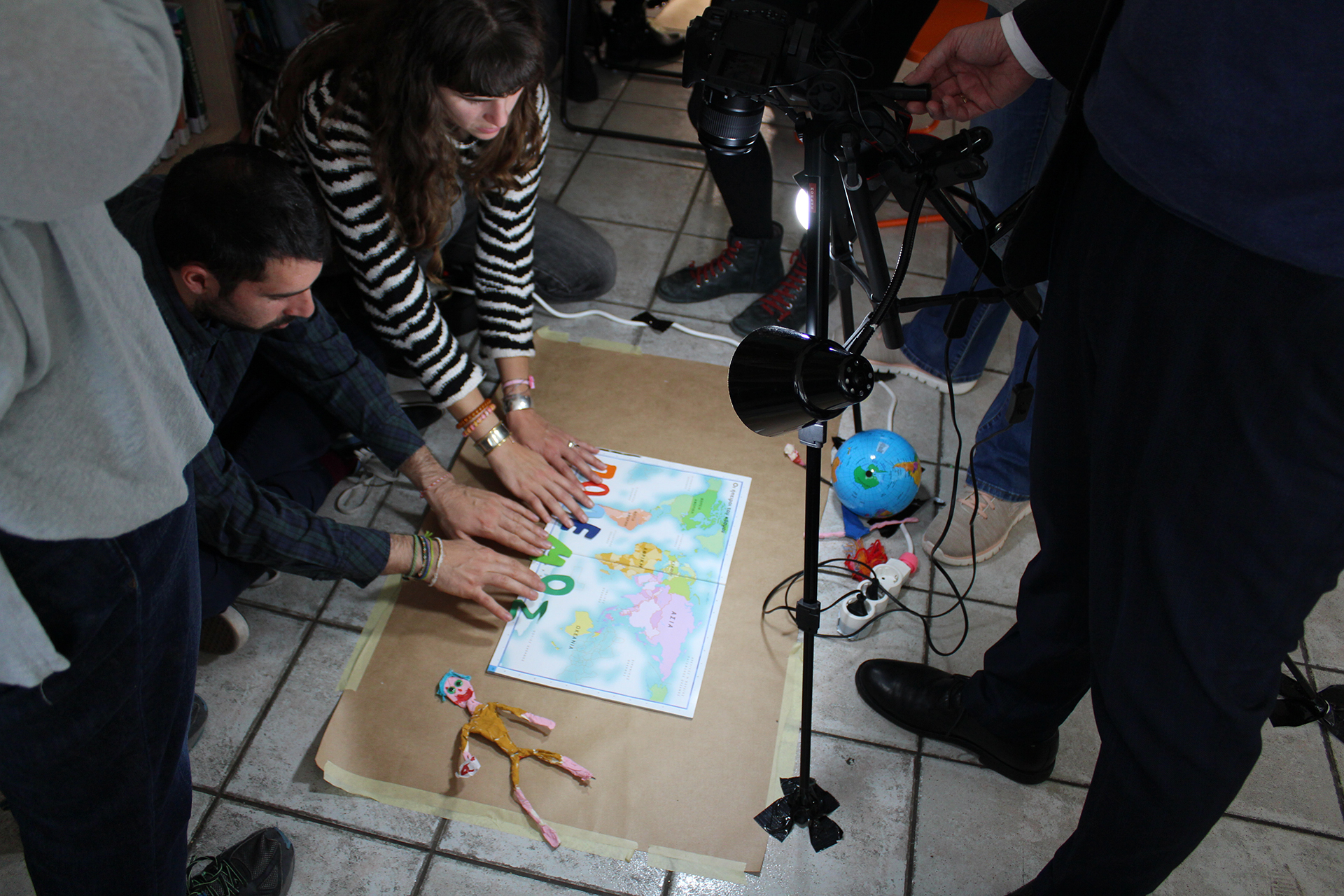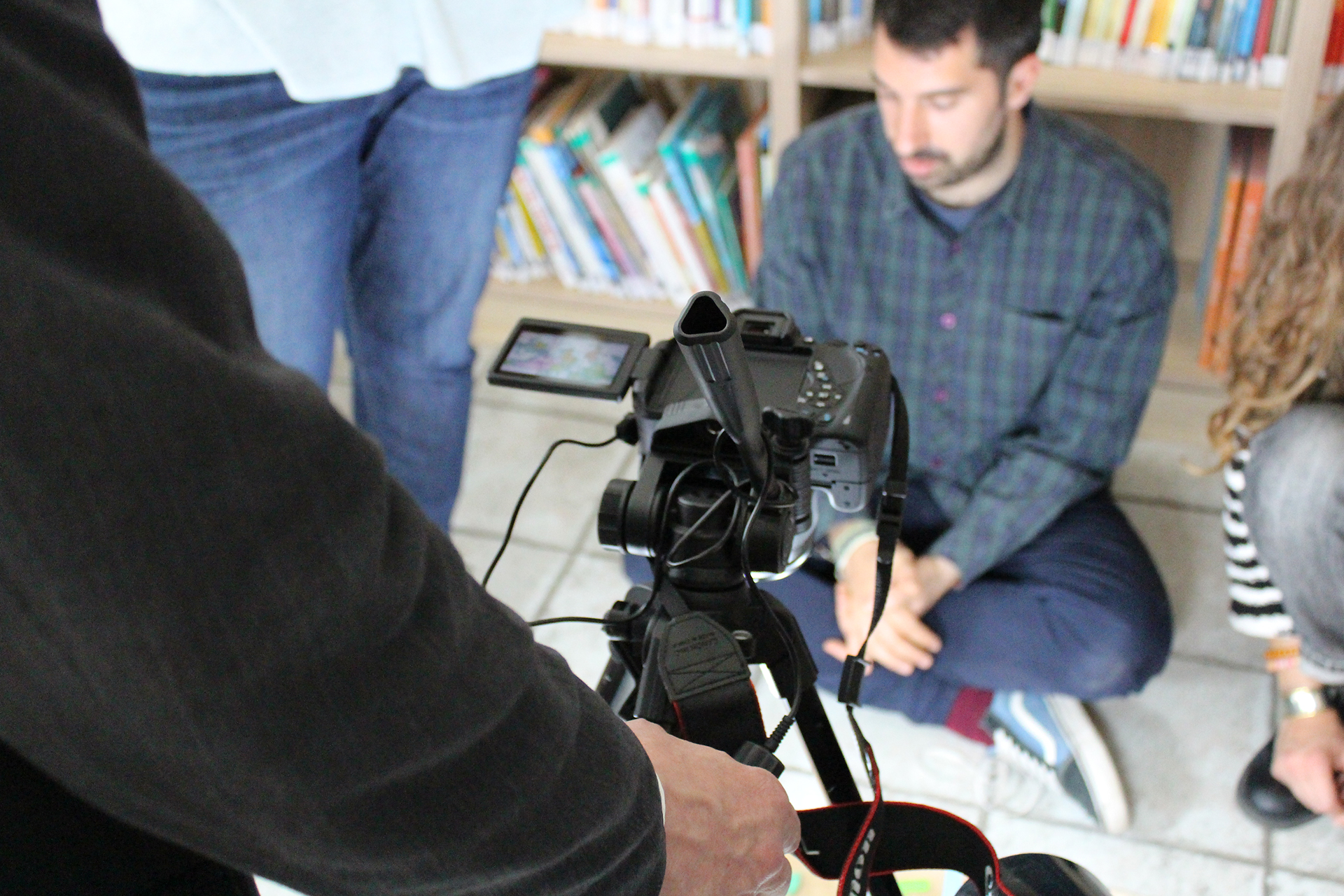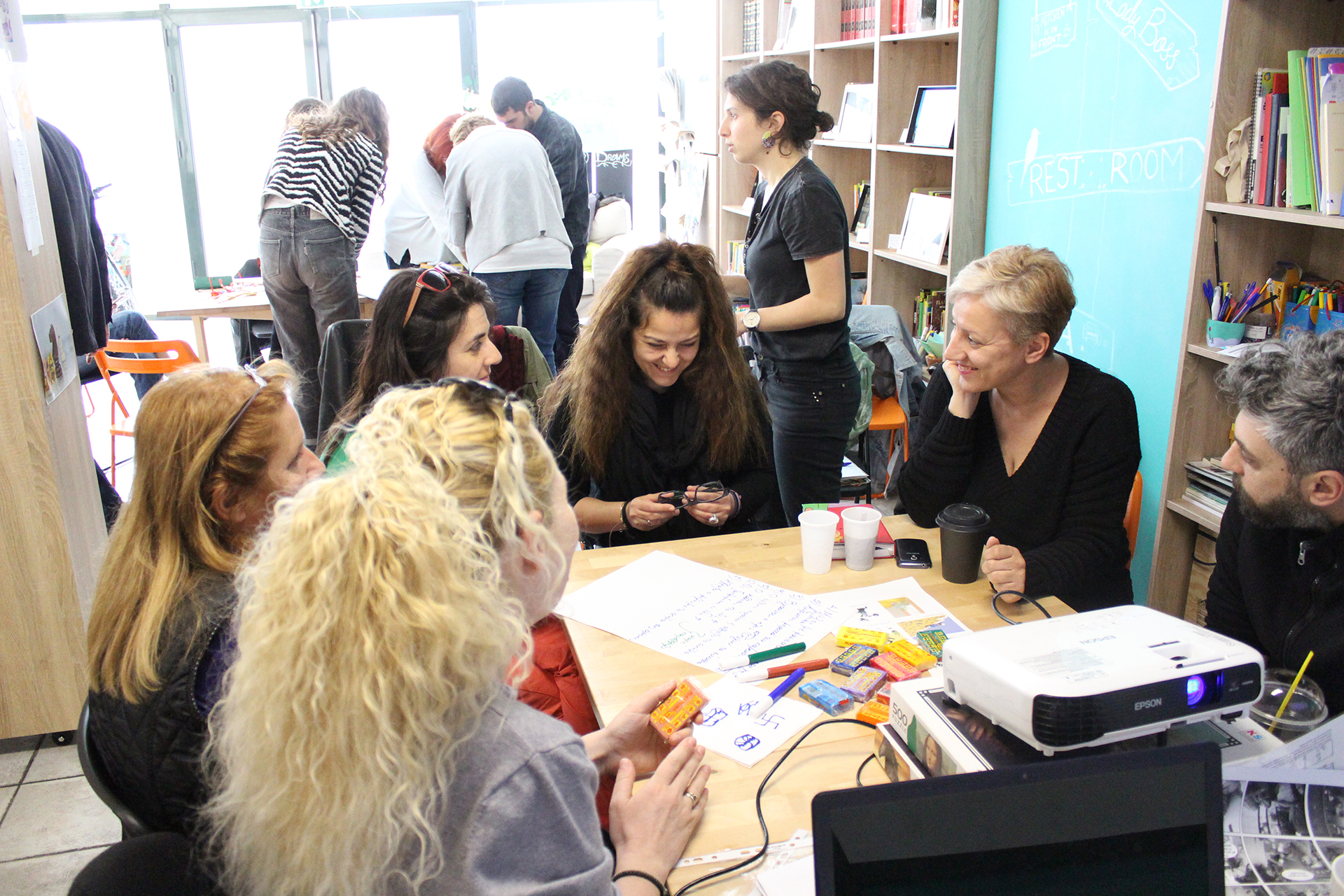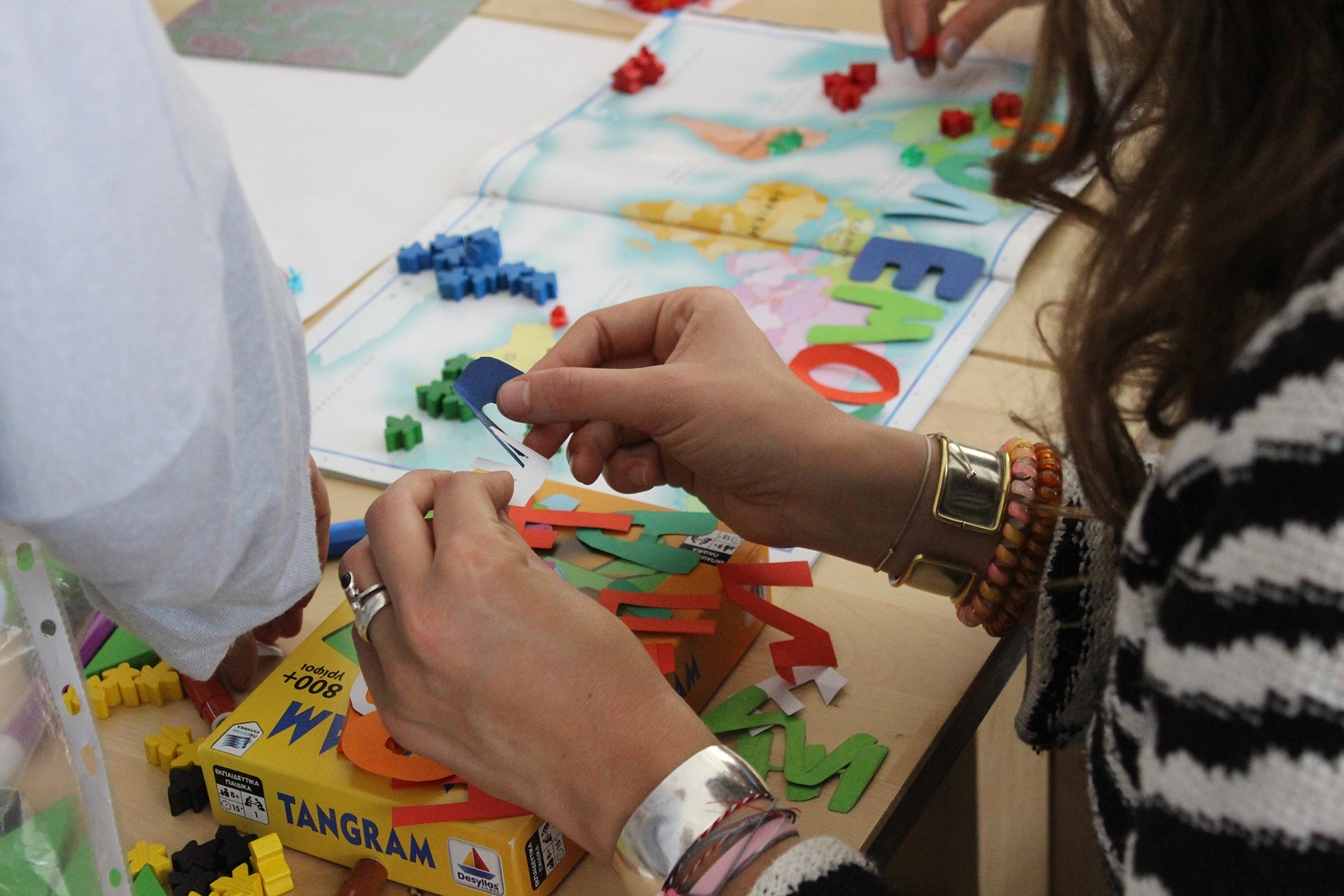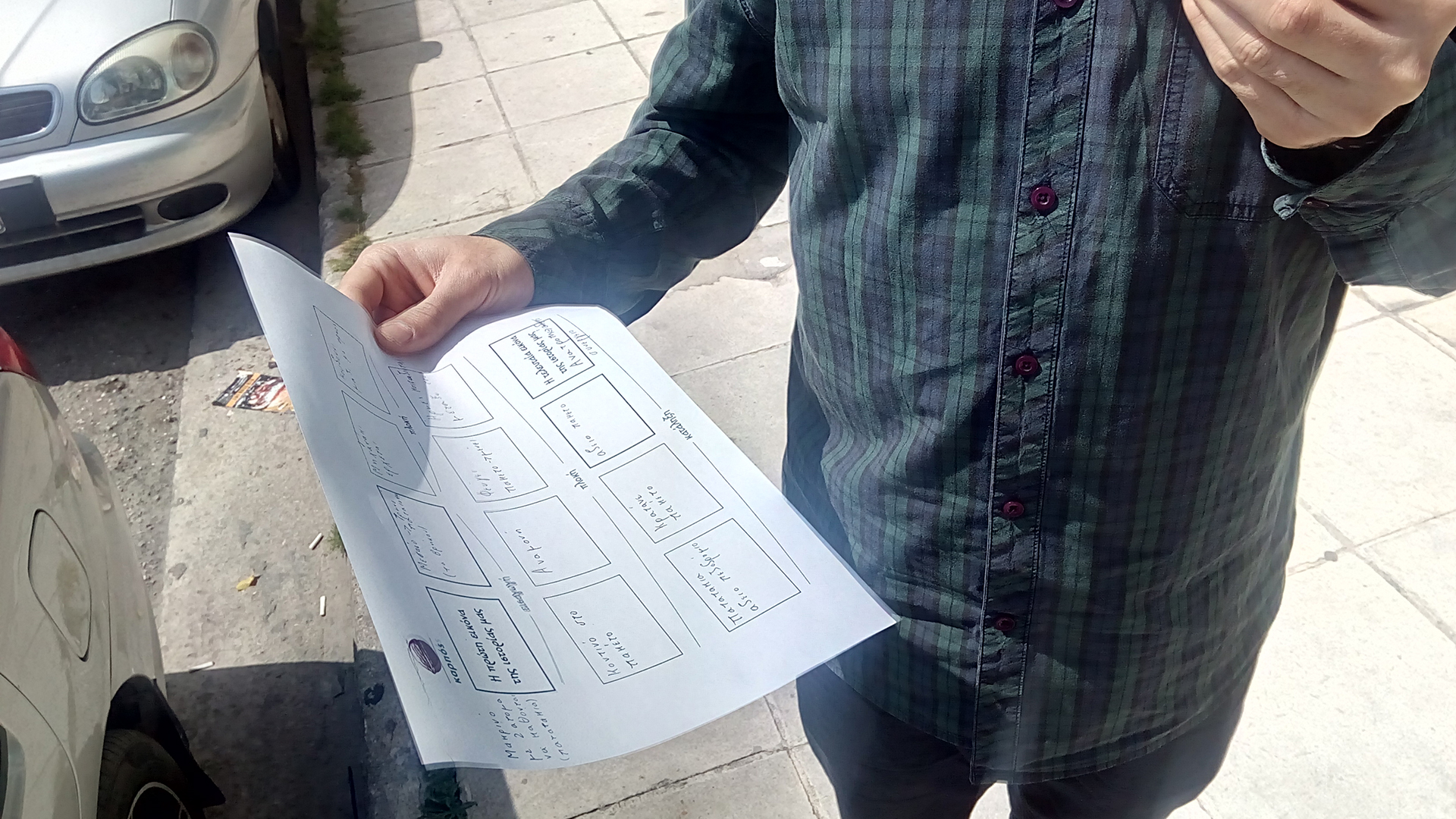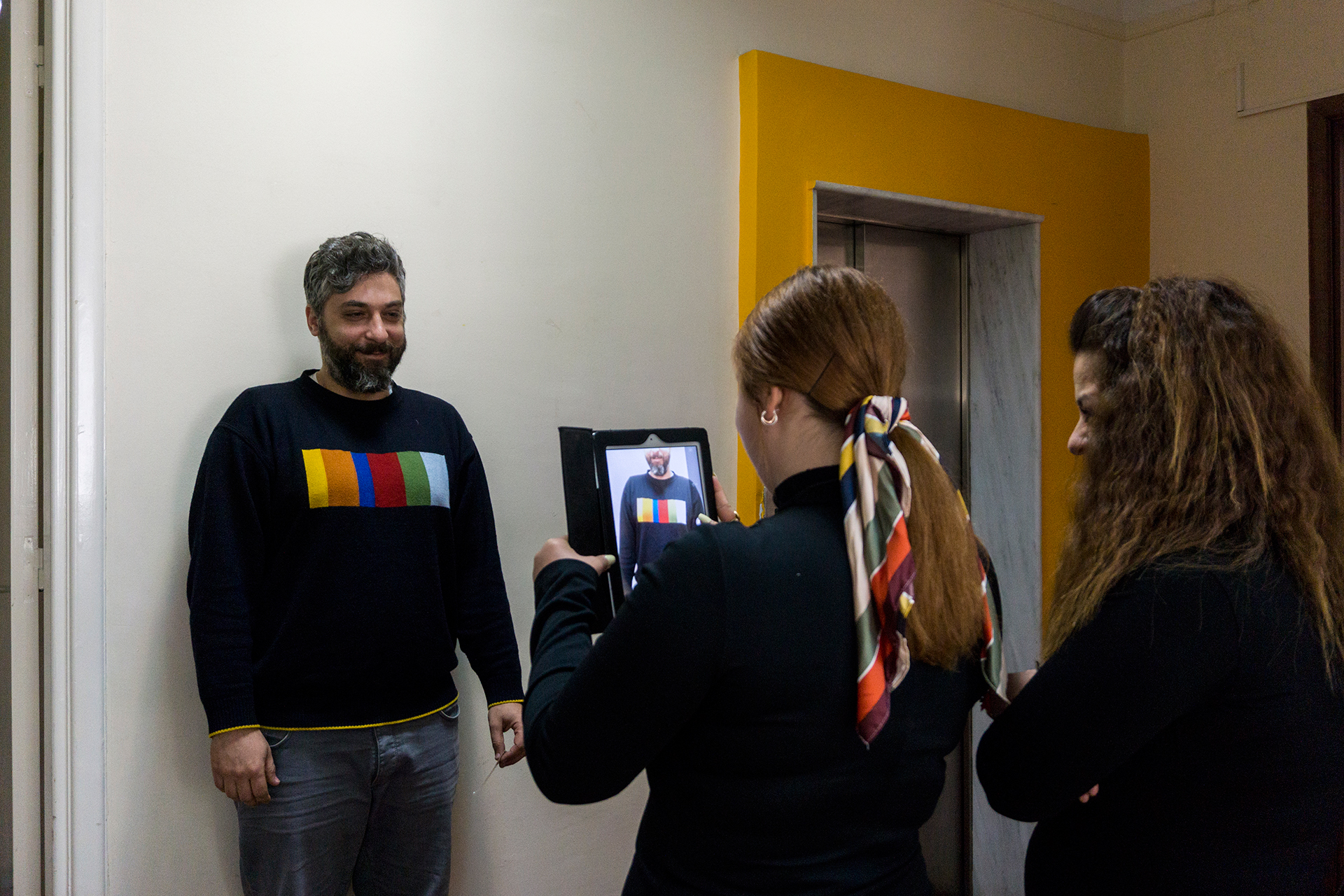 The training includes:

• Narrative structure, script making, and media expression based on youths' experiences.
• Adaptation of materials according to age and scope of work.
• Familiarization with new technologies, media tools and free software/ apps
• Three complete workshop scenarios: photostory, animation, soundscape
• Suggestions for a safe and creative use of digital and online media.

Making of
Practical implementation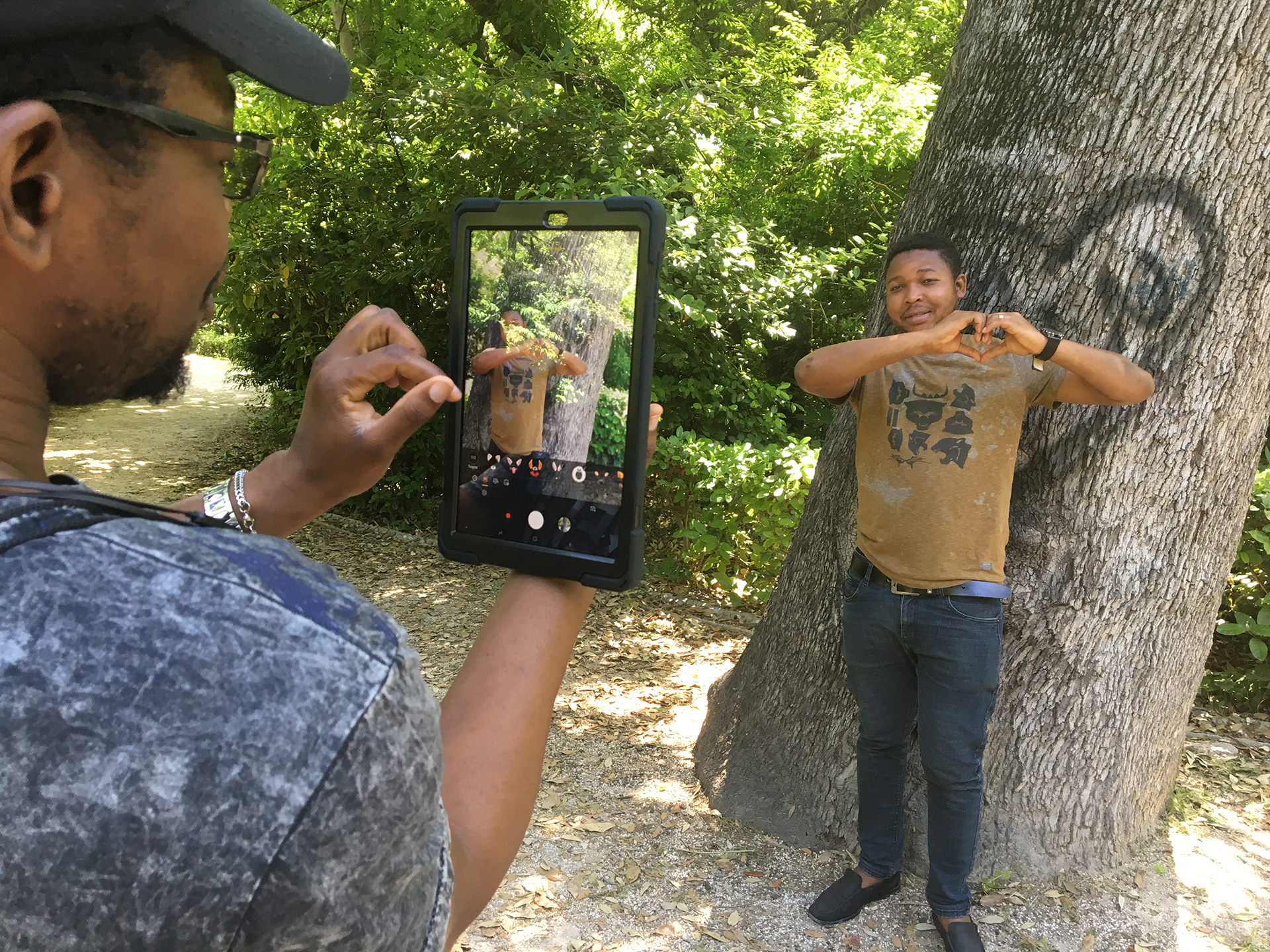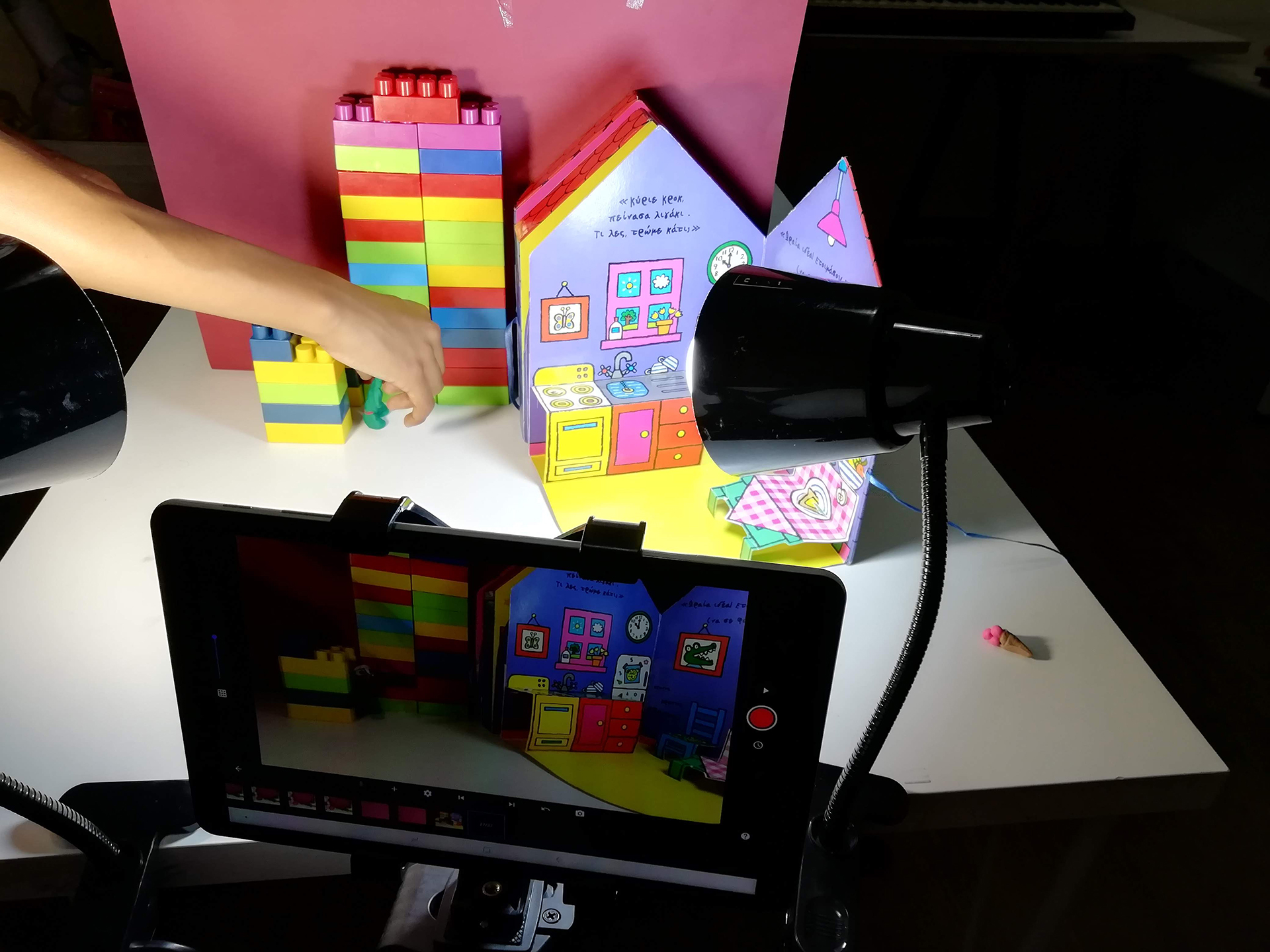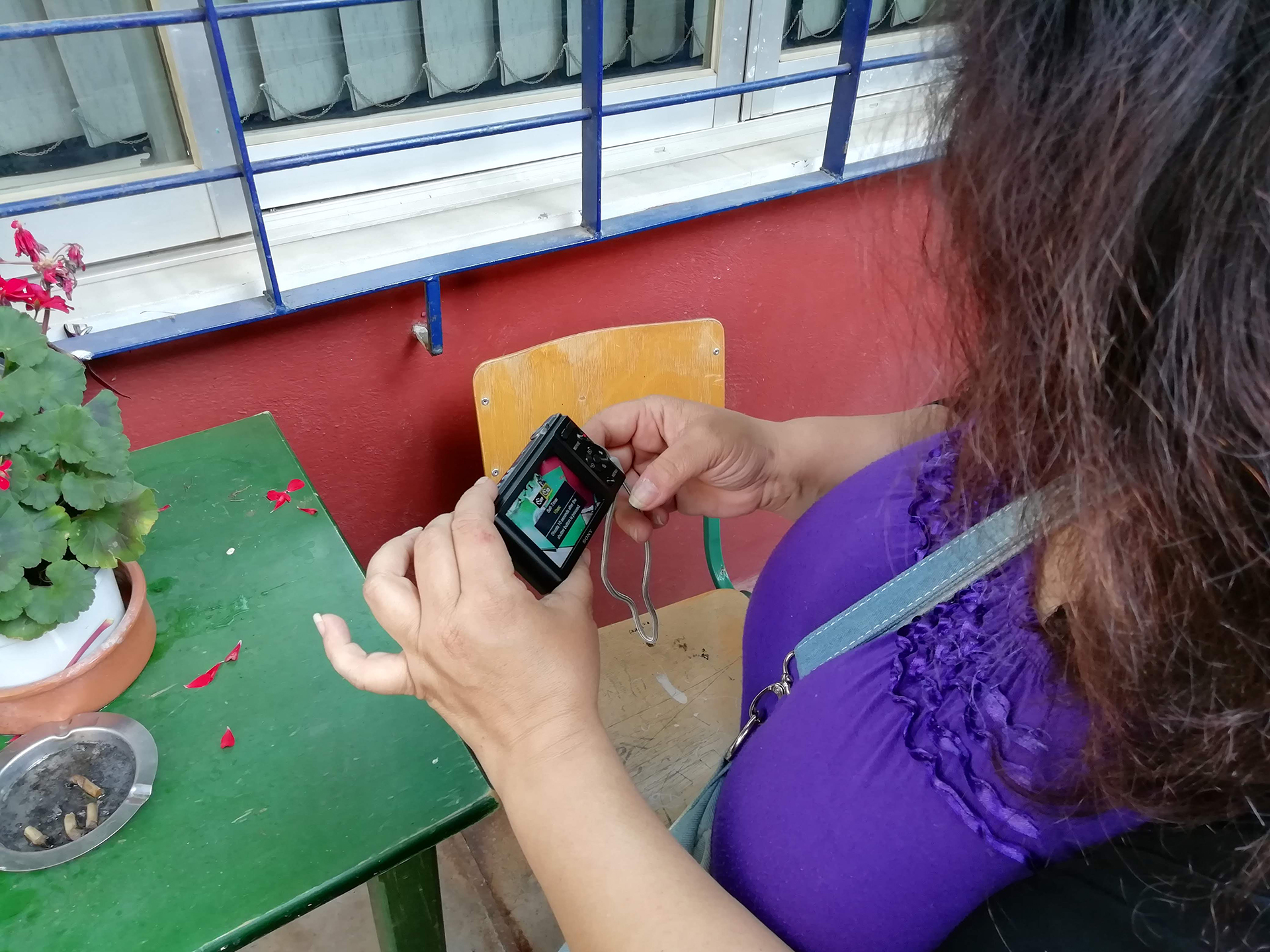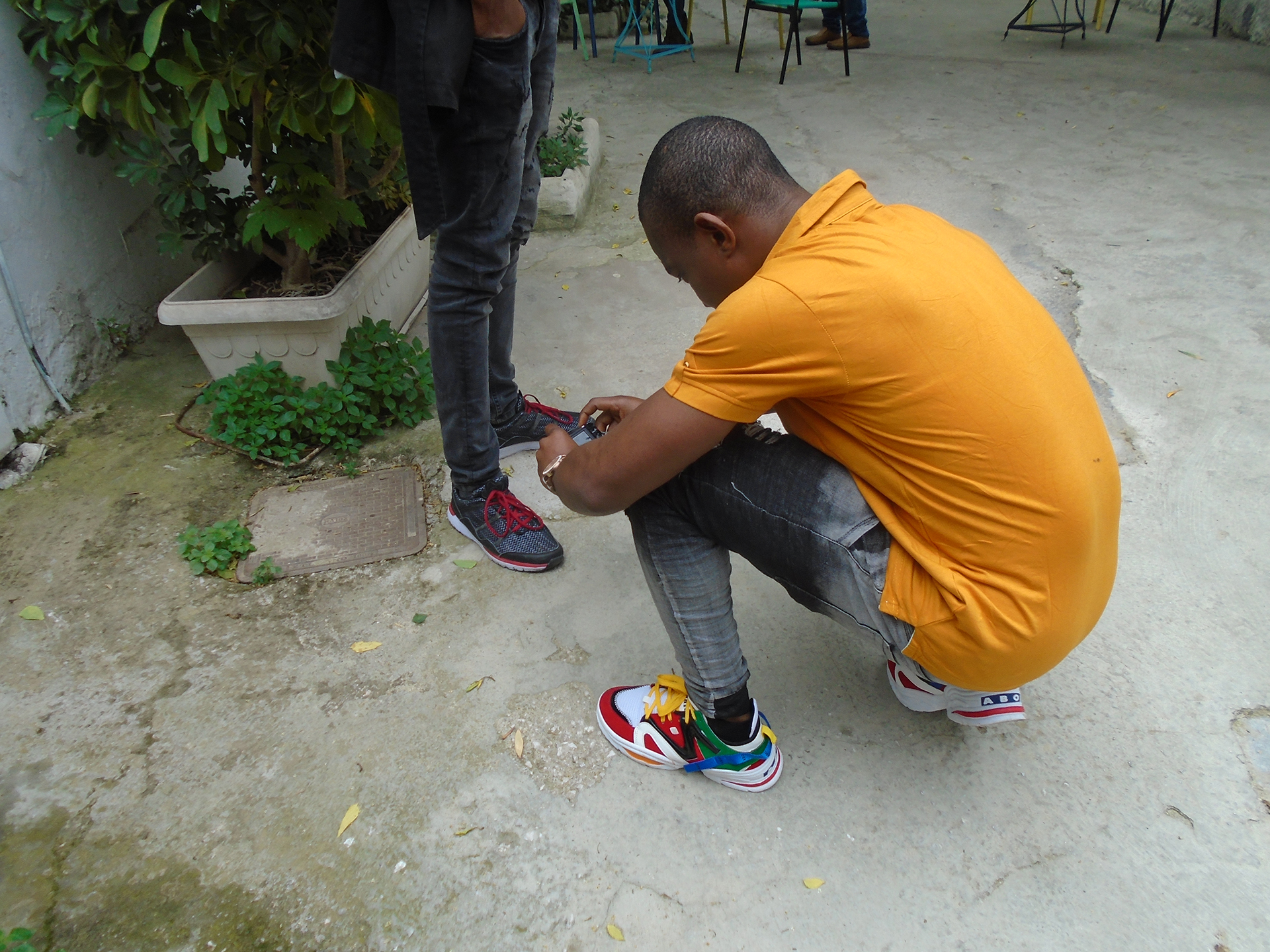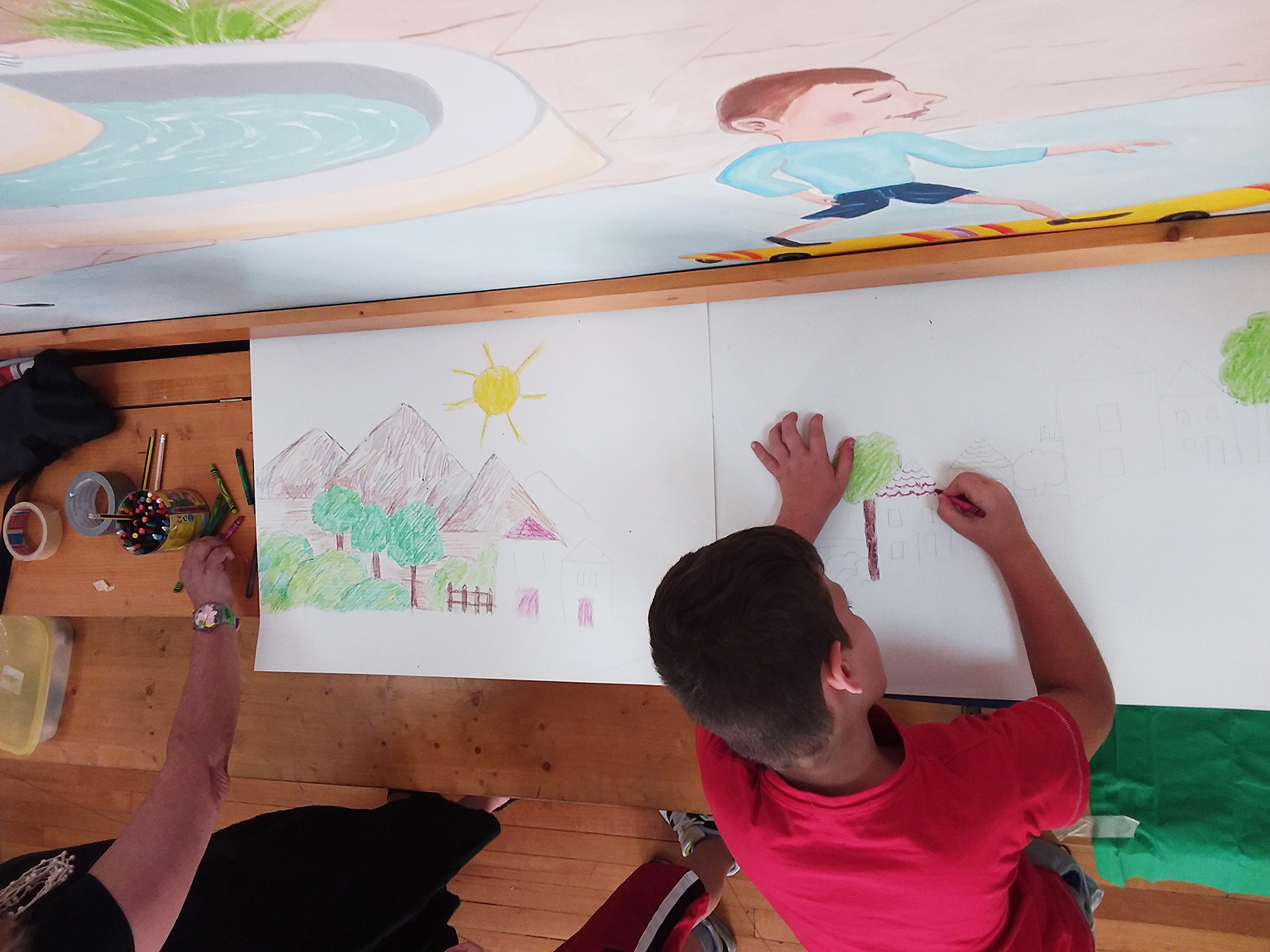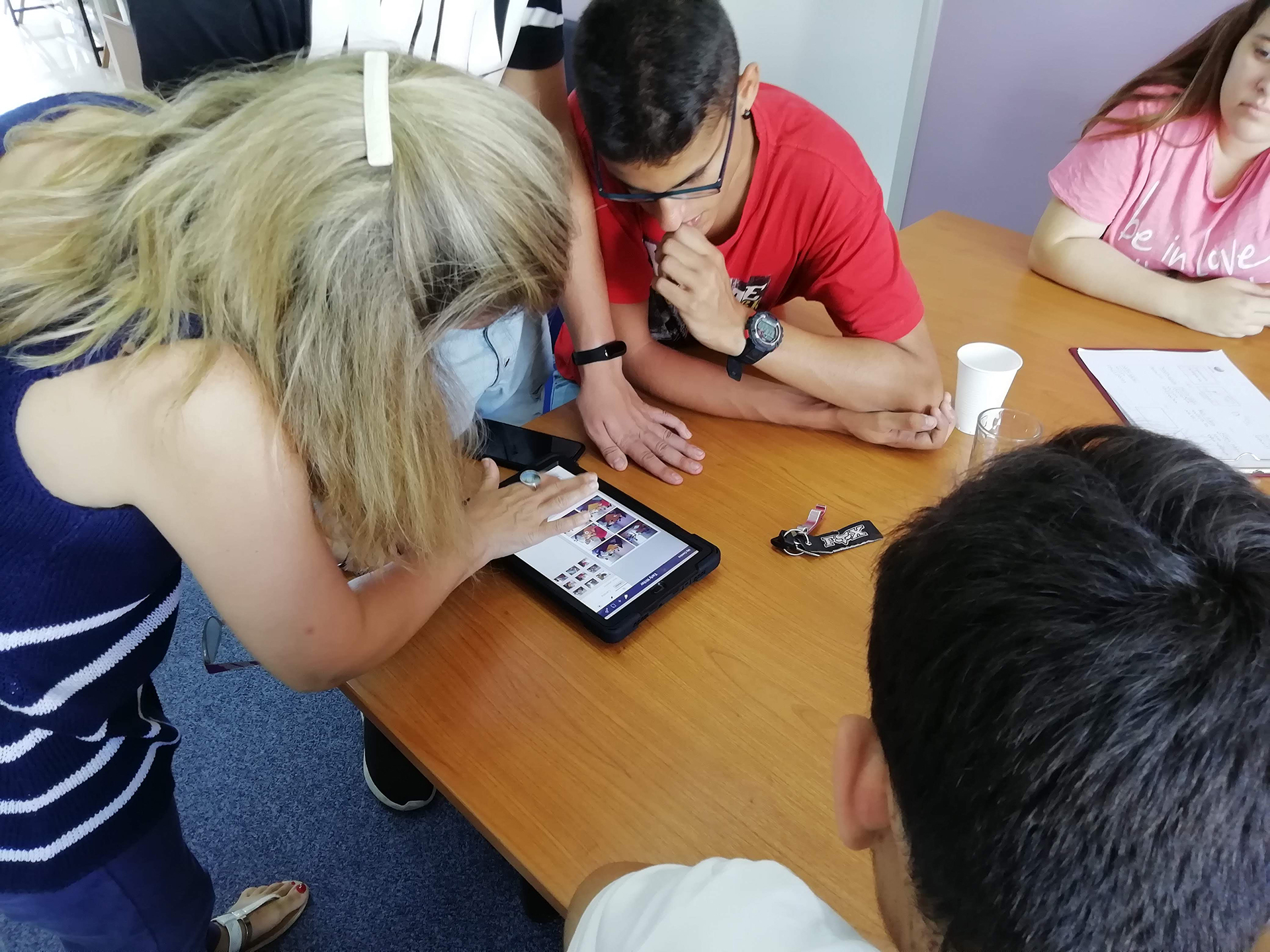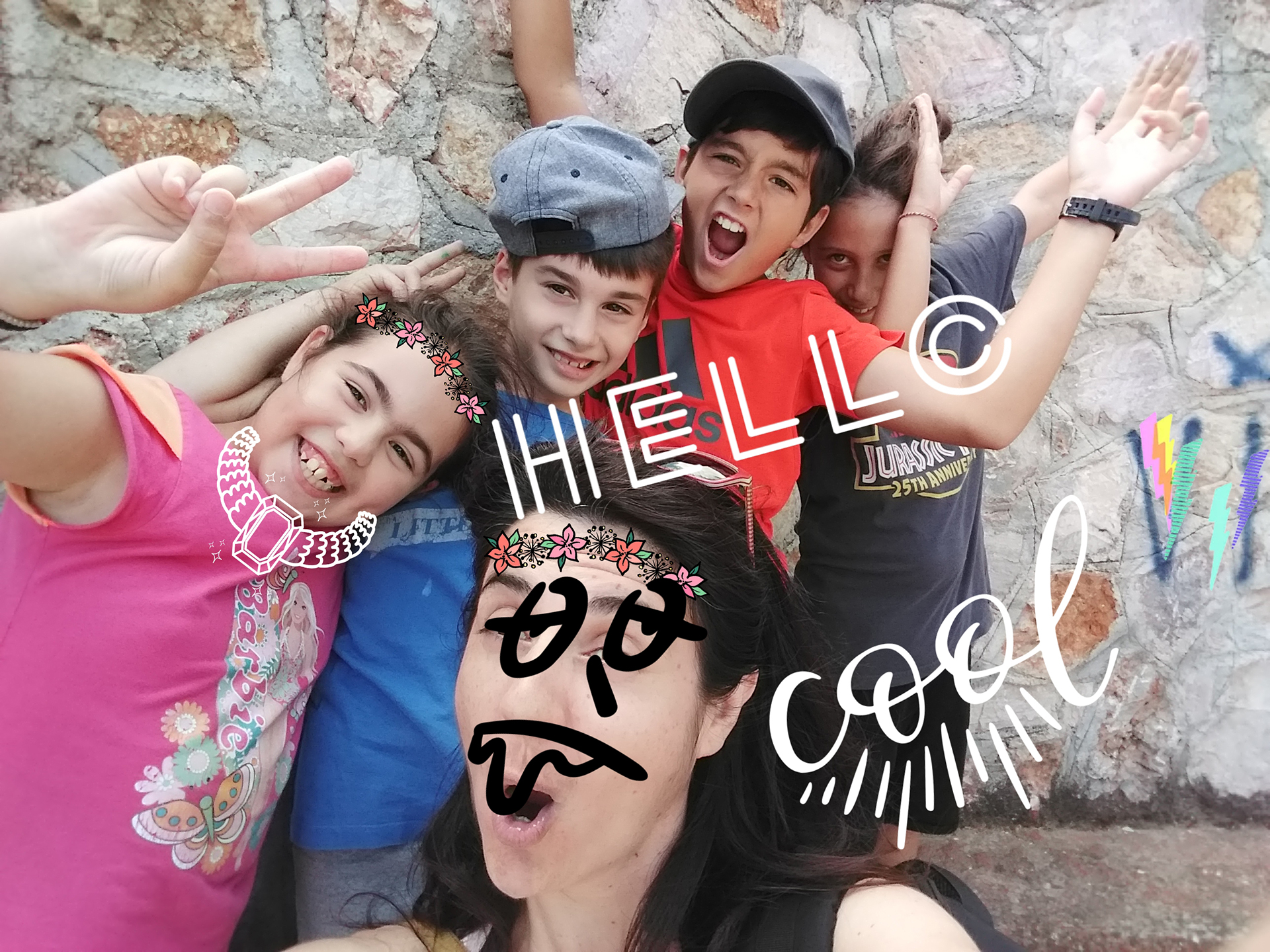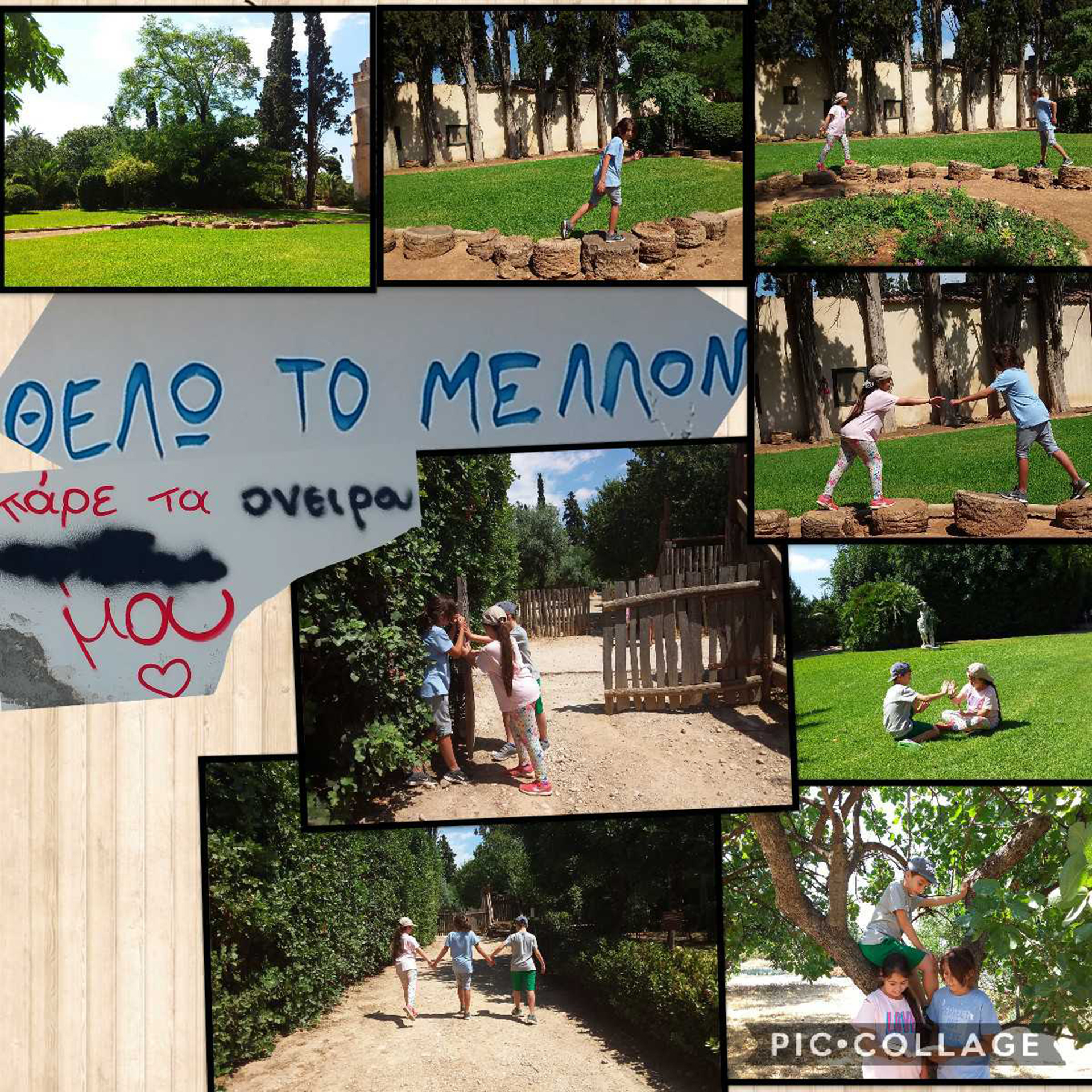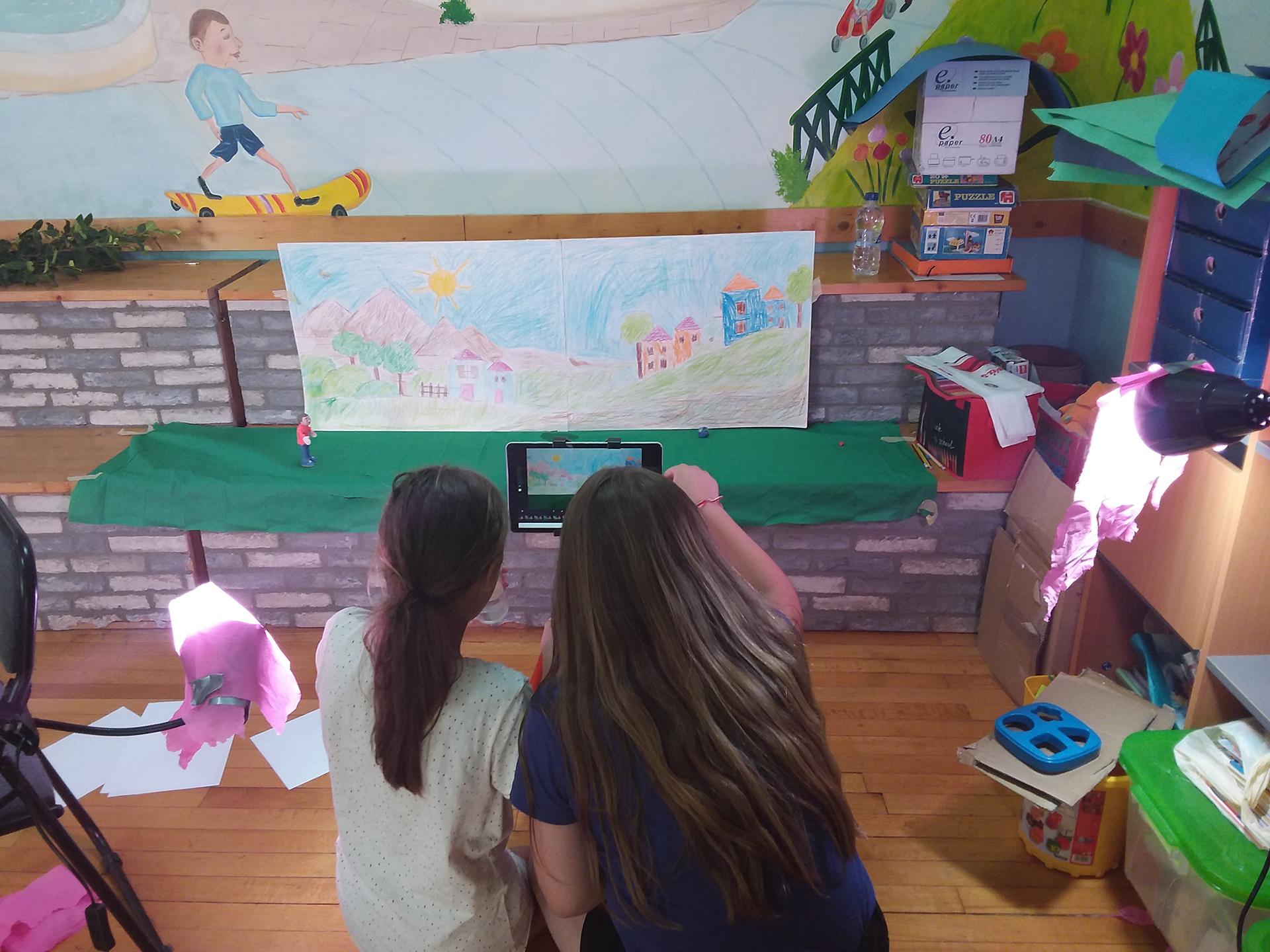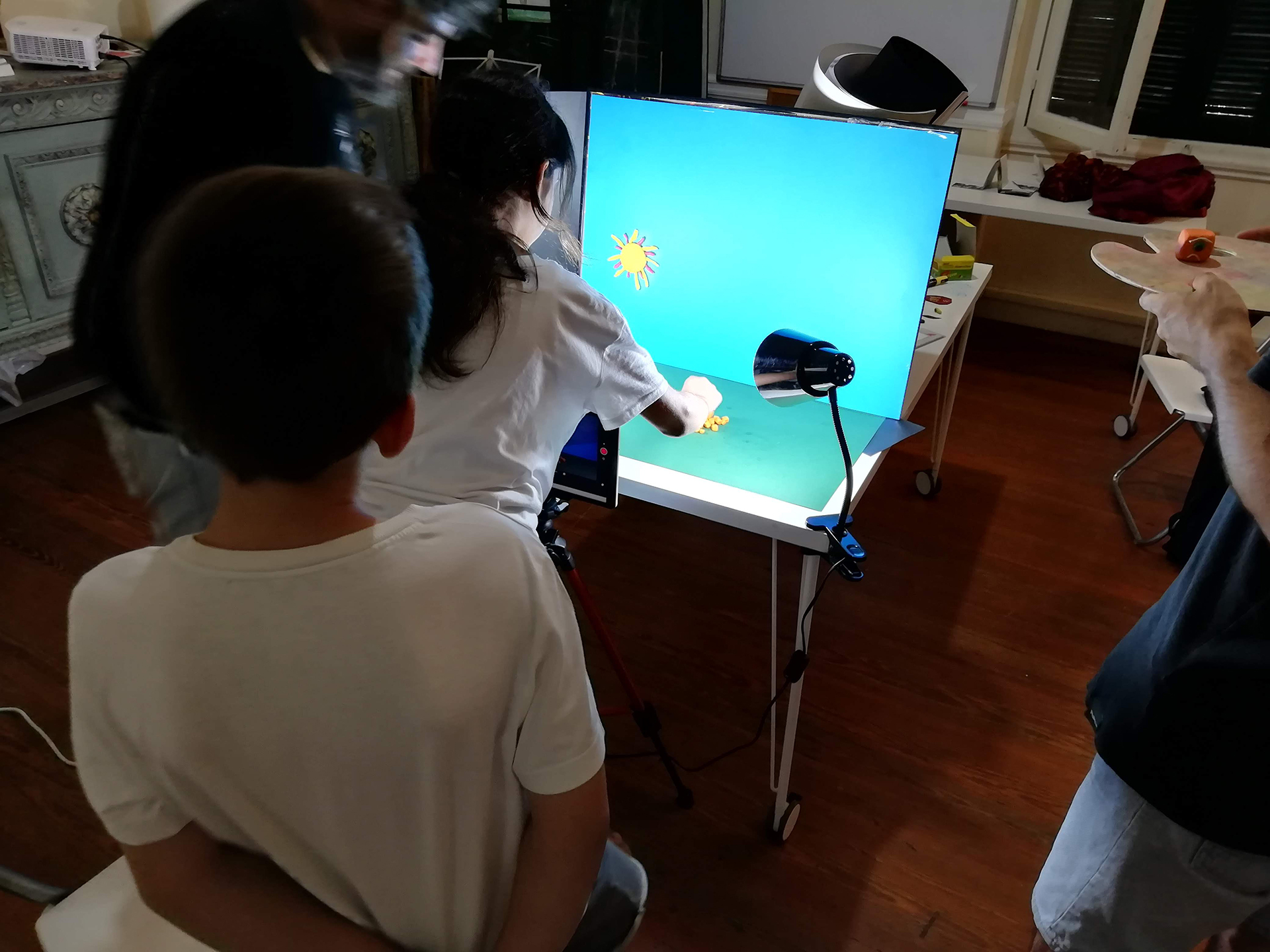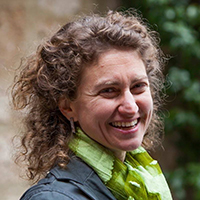 Film Director
---
Film director and Media Educator. Her documentaries, have been screened in Film Festivals and TV channels around Europe. Since 2002 she also works as a Media Educator starting with the nationwide Melina Project- Arts in Education and the Chicam project at the Institute of Education, London. Currently she designs media workshops for various programs in and outside schools both for children and adult educators. European projects include: The Videomuseums, CH.I.C.A.M, Stranger Festival, ECOWOMEN, North Aegean Narratives, University of Frankfurt, the JOBAct project in Germany. In Greece she is responsible for media projects at the University of Athens (Roma children), British Council, World Wide Fund and several Educational Authorities. Maria trained in filmmaking in London and Denmark. She holds a BA in History and an MA in Art History and is currently a PHD candidate at the U of Athens, researching early childhood media issues.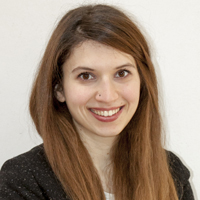 Photographer & educator
---
Maria Trochopoulou is a graphic designer and educator - animator in alternative learning processes. She has studied Photography and Audiovisual Arts at Athens University of Applied Sciences and attends the postgraduate program of the National and Kapodistrian University of Athens on "Information & Communication Technologies in Education". At the same time, she has been educated and has been practicing alternative and anthropocentric training methods, such as the Waldorf and Forest School systems. The last few years is collaborating with Karpos for animation and audiovisual workshops. Finally, she works as a Creative Director in an american start-up (Baby Sleep Made Simple).
Το πρόγραμμα χρηματοδοτείται αποκλειστικά από το Ίδρυμα Σταύρος Νιάρχος.