Karpos was founded by three experienced professionals who believe that audiovisual media and new technologies through constructed hands-on group work, encourage creativity and support the exchange of ideas. We aim at helping young people and adults to become more conscious and active citizens in our multicultural society.
MARIA LEONIDA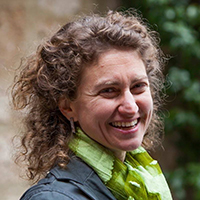 General Administrator
---
Film director and Media Educator. Her documentaries, have been screened in Film Festivals and TV channels around Europe. Since 2002 she also works as a Media Educator starting with the nationwide Melina Project- Arts in Education and the Chicam project at the Institute of Education, London. Currently she designs media workshops for various programs in and outside schools both for children and adult educators. European projects include: The Videomuseums, CH.I.C.A.M, Stranger Festival, ECOWOMEN, North Aegean Narratives, University of Frankfurt, the JOBAct project in Germany. In Greece she is responsible for media projects at the University of Athens (Roma children), British Council, World Wide Fund and several Educational Authorities. Maria trained in filmmaking in London and Denmark. She holds a BA in History and an MA in Art History and is currently a PHD candidate at the U of Athens, researching early childhood media issues.
MENIS THEODORIDIS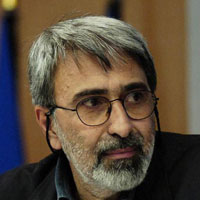 Film Director
Supervisor of educational material
---
Film Director specialized in the use of media in education. On behalf of different educational and cultural institutions he has designed and participated in several projects regarding the areas of Media Literacy and use of Media in Education, with partners from Greece and collaborating EU countries. He has designed educational material assisting the teaching of History in Primary School and the acquaintance of children and students with the means of cinematic expression. Member of the Central Committee for the "Melina Project; Education and Culture" (1995-2003) and Head of Media Education and Audiovisual Expression activities. Since 1984, he has been working as a film director in ERT (Greek National Broadcasting Television). He has a double major in Psychology and Sociology.
ISABELLE TRINQUELLE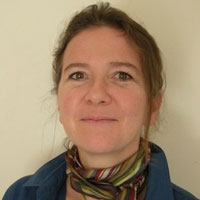 PhD in Environmental Law
European project's supervisor
---
Consultant in European project development, mostly in the fields of sustainable development and cultural heritage. From 1995 to 2001 she was working on public awareness on sustainable development and she participated to the development of public participation methods with various French NGOs. Since 2001, she is responsible for the coordination and the development of European projects in Greece. In this context, she was also in charge of the development of dissemination tools (networks, exhibition, seminaries, web site, books and leaflets). She holds a PhD in Environmnental Law.
DIANA KEFALOGIANNI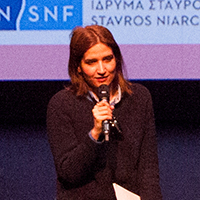 Communication Officer
---
Diana Kefalogianni obtained her Bachelor's Degree in Media Communication and Culture from Pantion University and then got her Master's Degree in Cinema &Audiovisual studies from Pantheon Sorbonne University in Paris. She has worked as a communications officer for many film festivals in Greece and abroad,in educational programs as well as in film production.
THEODORA ANGELOPOULOU
Project Manager Assistant
---
She graduated from the History and Archaeology Department, University of Ioannina and majors in Museum Studies, National and Kapodistrian University of Athens. Since 2017 he has collaborated with various cultural institutions conducting artistic and educational programs (7th Athens Biennale, Nova Gallery, Papacharalampeios Public Central Library of Nafpaktos etc.). Additionally, she has curated digital exhibitions and managed private and archival collections (EKPA Medical School, NGO Faros Elpidas etc.).
LOUISA STATHOPOULOU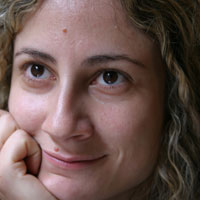 Industrial designer
Workshop's supervisor
---
Louisa has a background in engineering and has graduated from the Royal College of Art in 2005 as an industrial designer. She worked in London in various fields of design, industrial and interaction design, design for public installations and exhibitions for both private and public clients. She is interested in technology and new media and has taught Technology, Design and Innovation in MEng and MA courses as well as expression and creative thinking through digital media in schools, in London and in Athens.
TERPSI KREMALI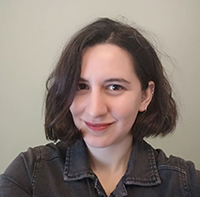 Visual Communication
Coordinator Manager
---
Terpsi Kremali is a graduate of the Department of Fine Arts and Sciences of Art, University of Ioannina. She has also a master degree in Digital Communication Media and Interactive Environments, University of Athens. Since 2012 she has worked as a graphic designer in advertising agencies (Restart Promotion, Diadrasis, Wide Services), as an coordinator in children's events, as an animator/guide in HELEXPO' s exhibitions and as a columnist in Experimental Film Tributes. In the present, she is working with Karpos​ as an event coordinator and teacher​ in audiovisual workshops. She is actively engaged in artistic pedagogy, video art and visual communication. Her work has been exhibited many times in major artistic events such as Athens Video Art Festival, Festival Miden, Dourouti and the Folklore Museum Costas Frotzos.
GEORGE PITSAKIS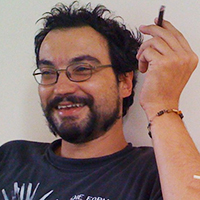 Film director & editor
-
---
George Pitsakis has been assigned with several projects in the audiovisual field and film education. Awarded in Drama Festival 2001 for his short film, he has also directed and edited a feature film and several commercial and documentary videos. He is constantly interested in independent film-making and coaching of creative workshops and film education projects.
MARGARITA SIMOPOULOU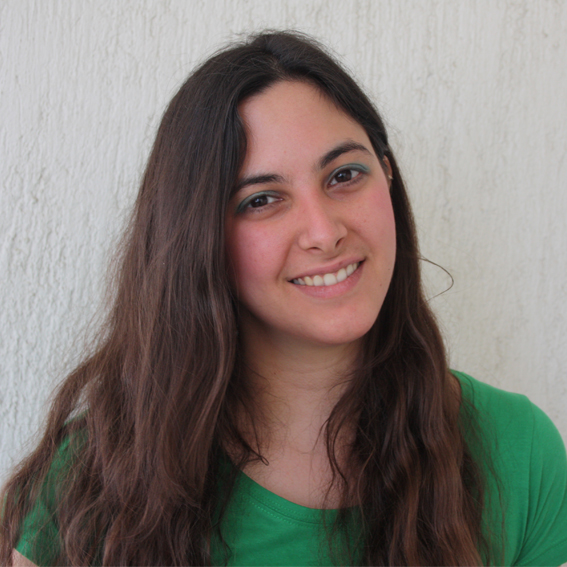 Graphic Designer & Animator
Trainer
---
Margarita graduated from Athens University of Applied Sciences as a Graphic Desinger, with a specialization in animation. Since 2013 she has worked with various advertising companies in the area of graphic design and animation, as well as, with cultural organizations (Onassis Cultural Center, Michael Cacoyannis Foundation, etc.). She has created three short films (Life like a pencil, Seed, Buton-off) that have competed in notable Greek festivals. "Life like a pencil" has won 1st prize in the greek films category of Athens Animfest 2013. Moreover, she has worked as an educator of audiovisual arts with various cultural organizations (Karpos, Animasyros, Exile Room).
MARILENA GRISPOU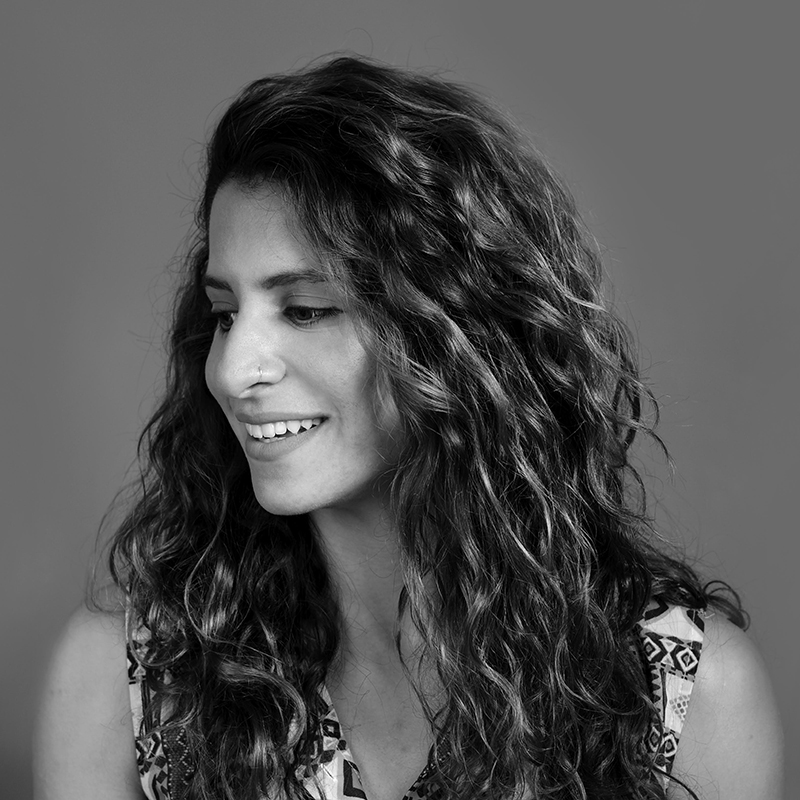 Trainer
---
Marilena is a photographer based in Athens, Greece. She has started studying photography at the University of Central Lancashire, UK (2011) and she had finished her studies at Leica Academy Greece (2015). She participated at the Antiparos International Photo Festival, Greece 2016. She had completed an e-learning course at the Center of Continuous Learning of the National and Kapodistrian University of Athens about Cinematography, History, Practical and Basic Principles of Directing (2017). She is working in Karpos as a trainer & event coordinator in audiovisual workshops. She had curated photography exhibitions in Impact Hub, Kypseli Municipal Market and Melina Mercuri Museum and Cultural Centre for Karpos project events and also had been a member of the curating team at International Photofestival of Antiparos in 2021. She had taught the basics of photography in online courses for young people. Her working experience consists of printing techniques, graphics and motion graphics and video editing.