A SUITCASE FULL OF SOUNDS AND IMAGES
Media literacy training project for NGO trainers, 2018-2019
Karpos designed and implemented a trainers' training in media education for youth workers/educators who work with NGOs especially dealing with sensitive and minority groups. The project title, "A suitcase full of images and sounds'' indicates the possibility to offer media training in a mobile, autonomous way serving the needs of a wide variety of group facilitators.
Nowadays these trainers especially need to move, use multiple learning spaces, adjust to new social environments without losing the chance to help others tell stories and keep a critical attitude to the incentives of our times. The objective was to familiarise trainers with digital media and acquire new skills: feel confident with the technical part, the flexibility and affordances of media narratives because now young people have a strong connection with mobile devices and image based communication. The aim was that the trainers would move from a viewer attitude to a creator and understand how meanings are constructed. To help them understand how the directness, speed and multimodality of media can be used with a critical and creative attitude in educational processes rather than with fear through collaborative practices. Critical thinking here is realised by understanding the basic elements that constitute any image and story and the intentionality behind their construction.
IMPLEMENTATION
The training took place in Athens, funded by the Stavros Niarchos Foundation, and addressed 22 youth workers from 11 different institutions following an open call. Participants applied in pairs as a method of support and sustainable collaboration within each organisation. They varied from psychologists and social workers, special education and language teachers, theater pedagogues, to youth programme managers and health trainers. It lasted 8 months in total and included two parts:
Τraining workshops
Karpos "Suitcase full of images and sounds'' settled in the premises of SOS Villages and the Network for Children's Rights for a total of 28 hours of training workshops spread over 6 sessions which combined both theory (30%) and practice (70%). The method of training was participatory, with short hands-on activities so that trainers would be able to reproduce them in their own context. In Karpos's' Suitcase, trainers found a variety of media and tools: still cameras, mobile devices, printed photos, crafted paperwork, sound recorders for soundscape creation and ideas for extracts of films for screening analysis. During each session, participants produced media texts which were presented and discussed. We discussed possible difficulties or risks concerning their specific groups and how each activity could help them.
NGOs PRACTISES
"Suitcase full of images and sounds'' started travelling from one project to another, one NGO to the next one. One trainer of Karpos visited the trained participants in their organisation and met a group of young people. In this phase all trained participants applied a selected part of the curriculum within a youth group in their organization.This method brings the learning into a realistic environment and becomes itself a critical process. The sessions took place in a variety of environments such as two social centers for low income, a volunteer organization, the National Garden, an environmental park area, a municipality activity room and a summer camp where group leaders were trained to deal with conflicts among youth,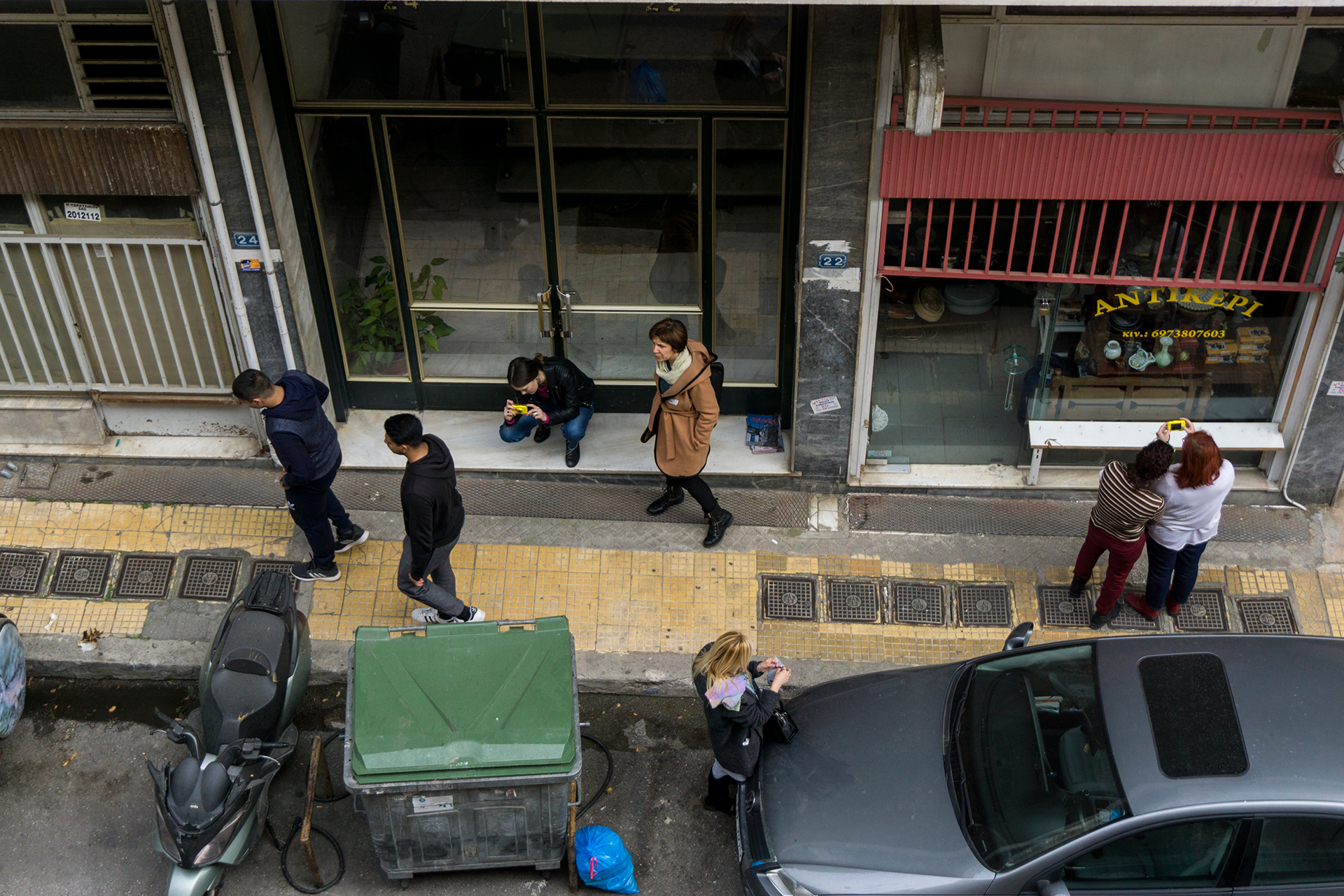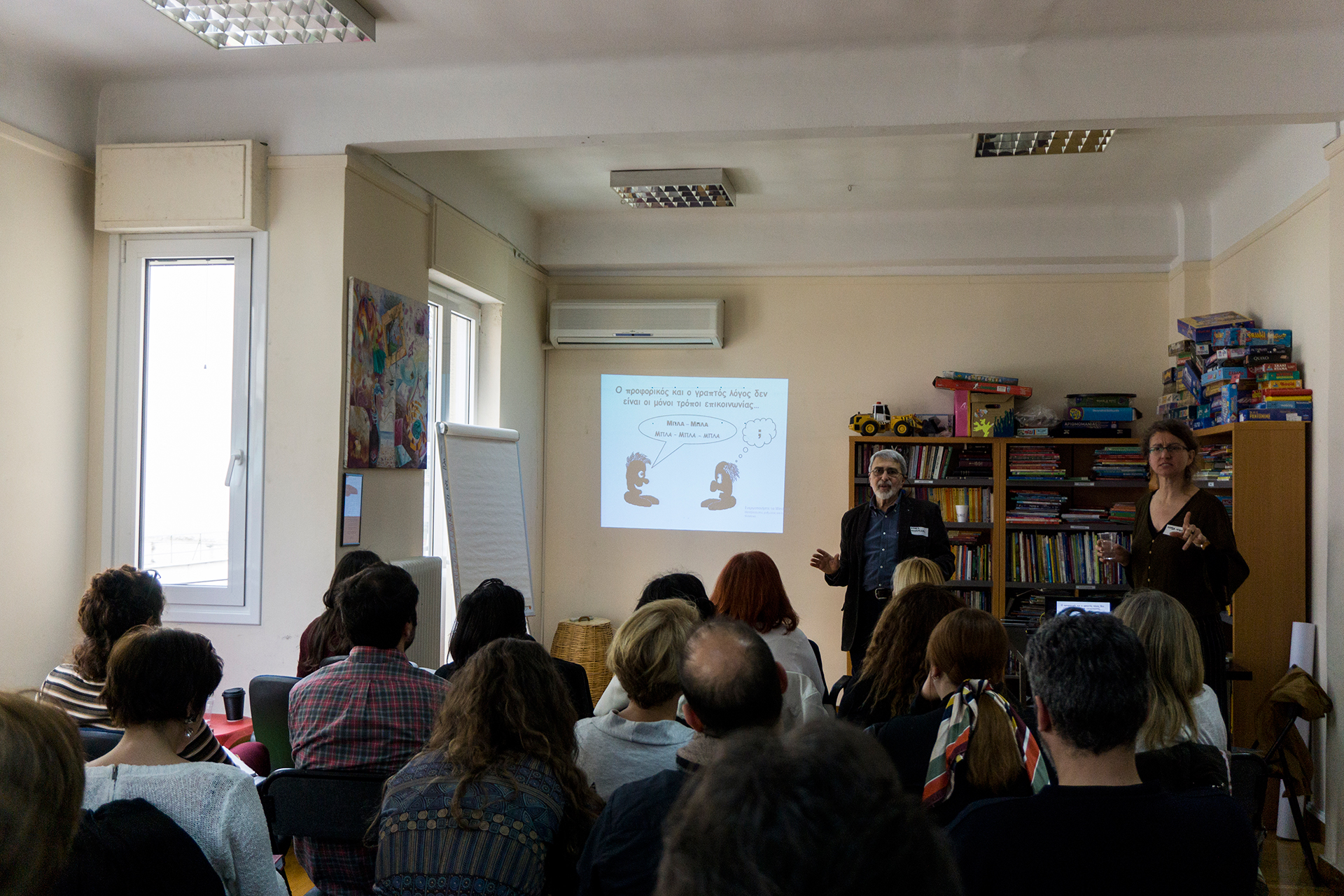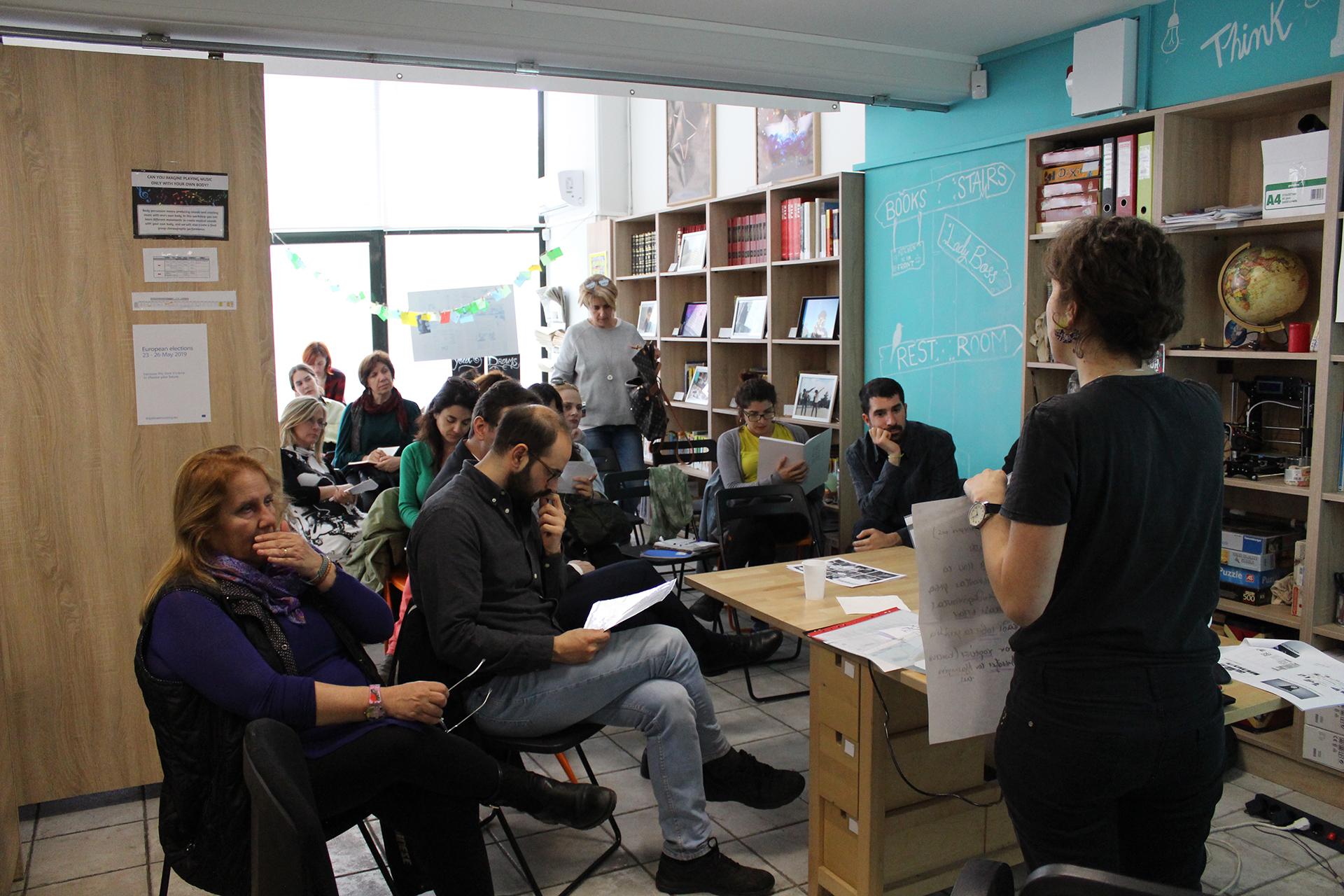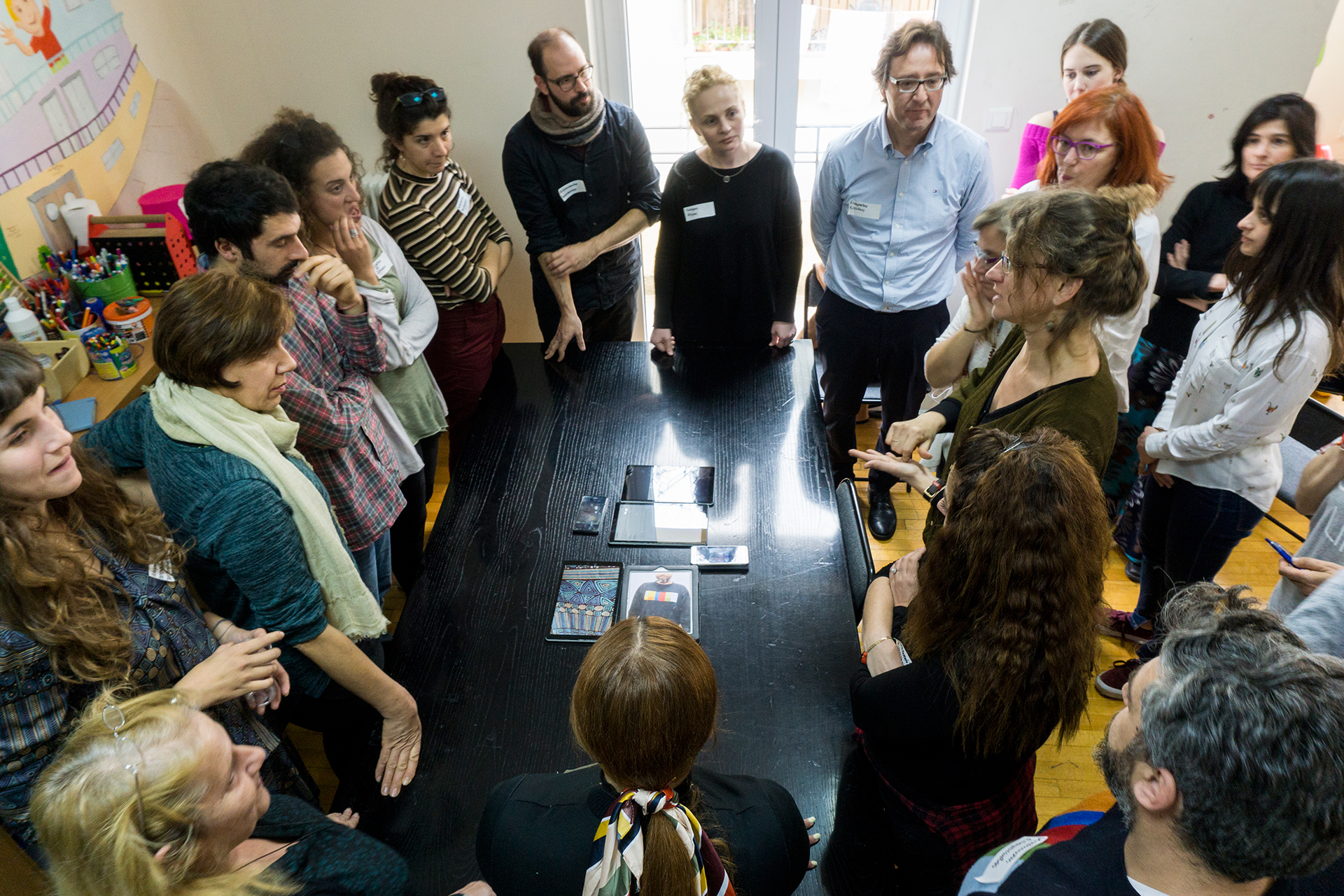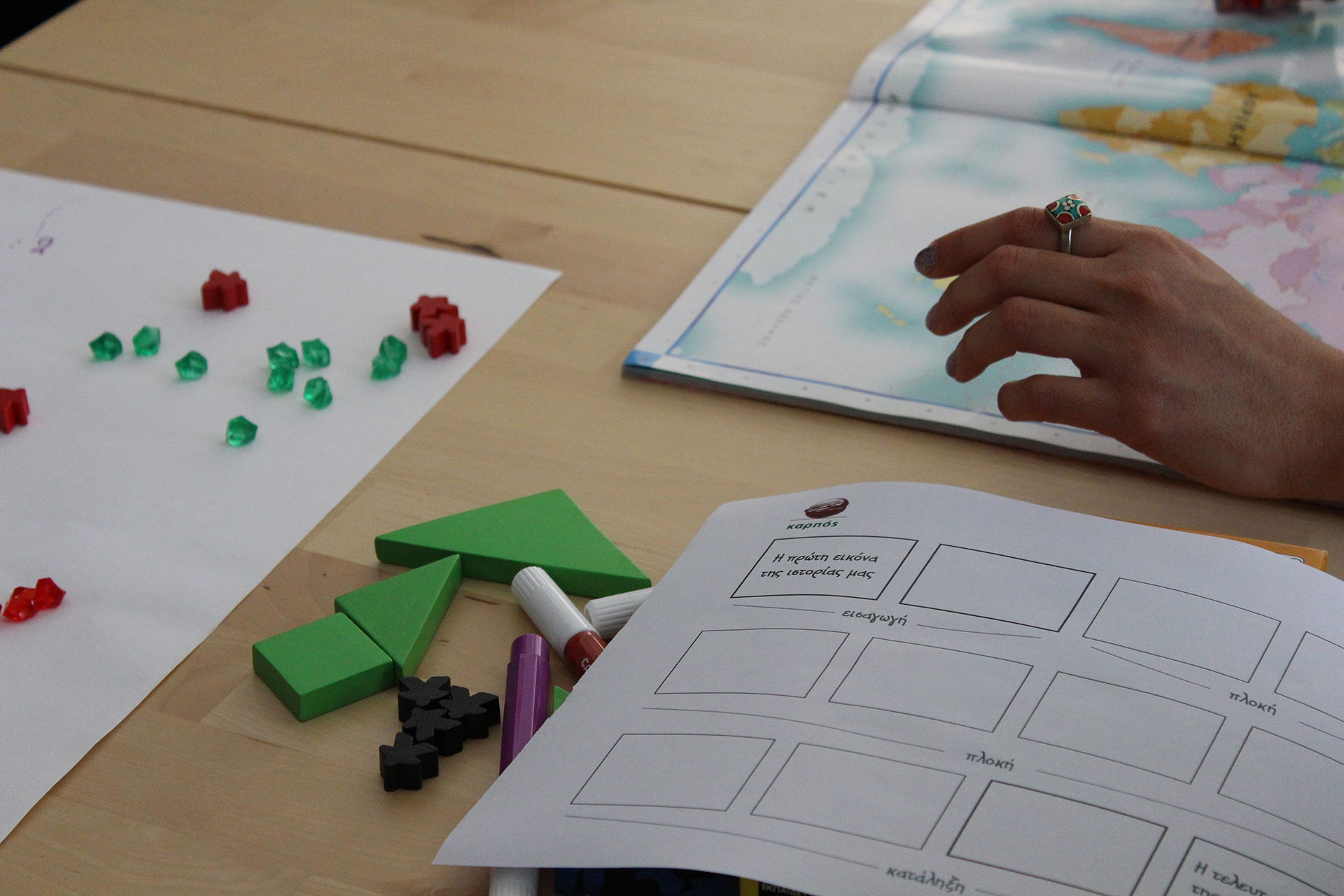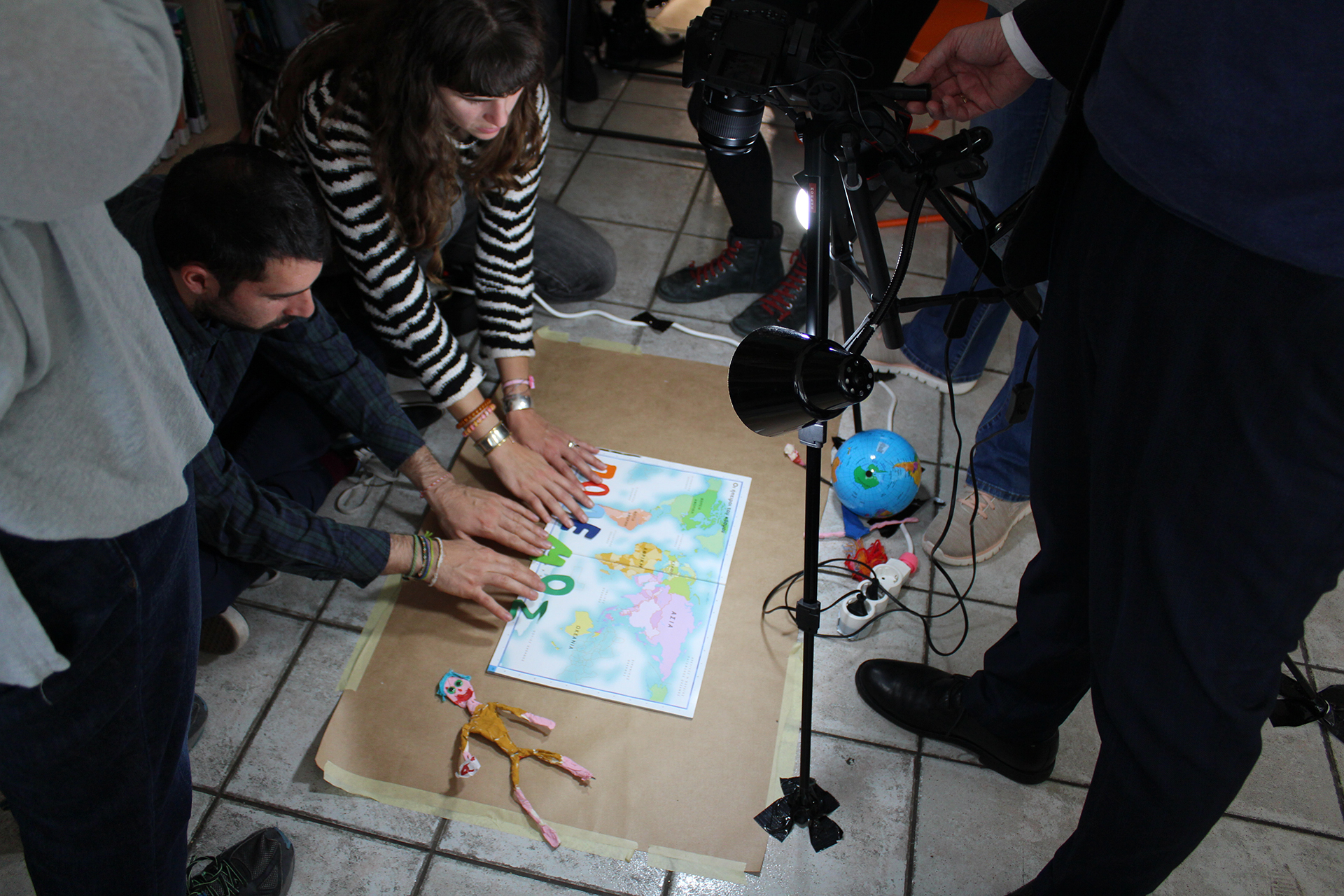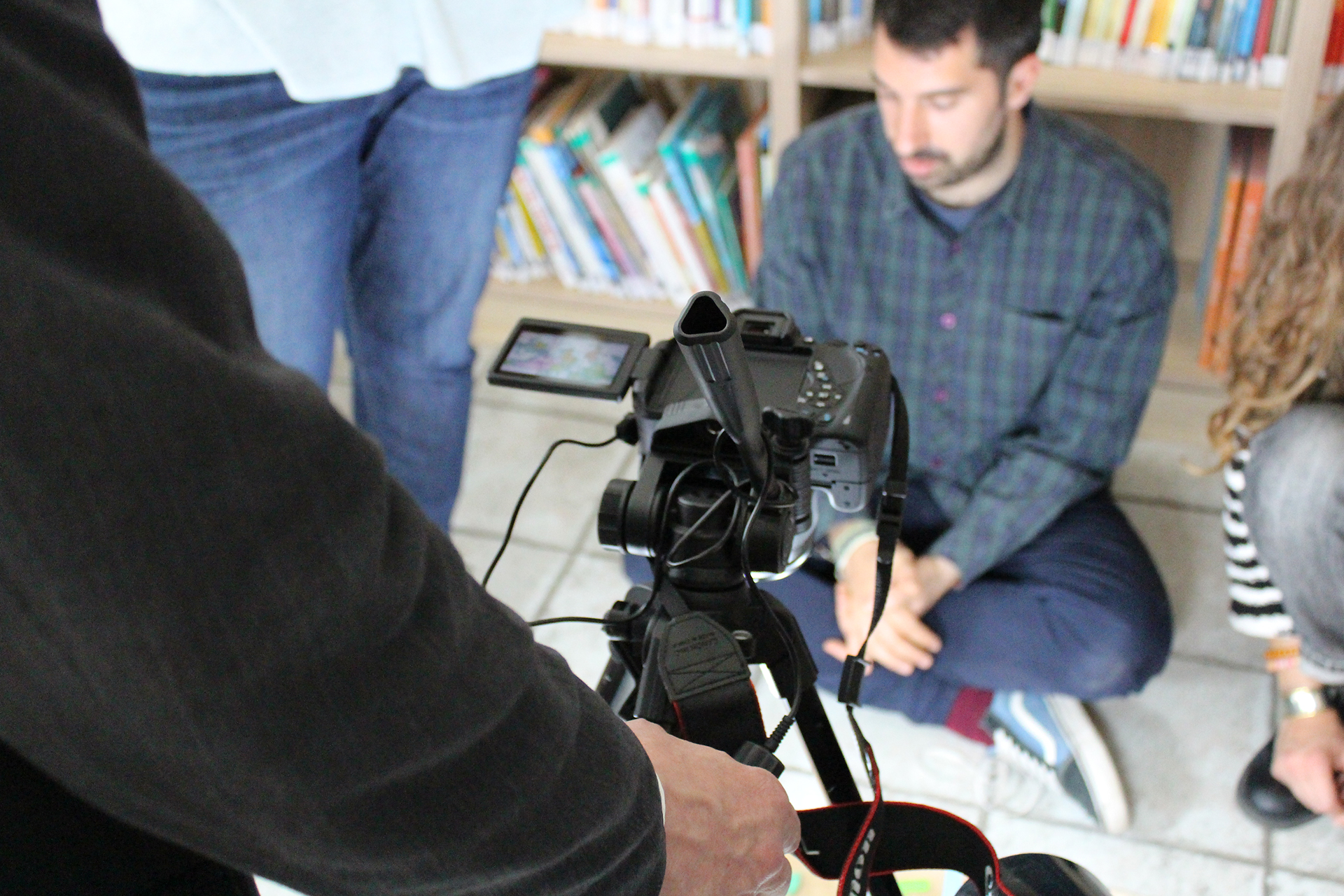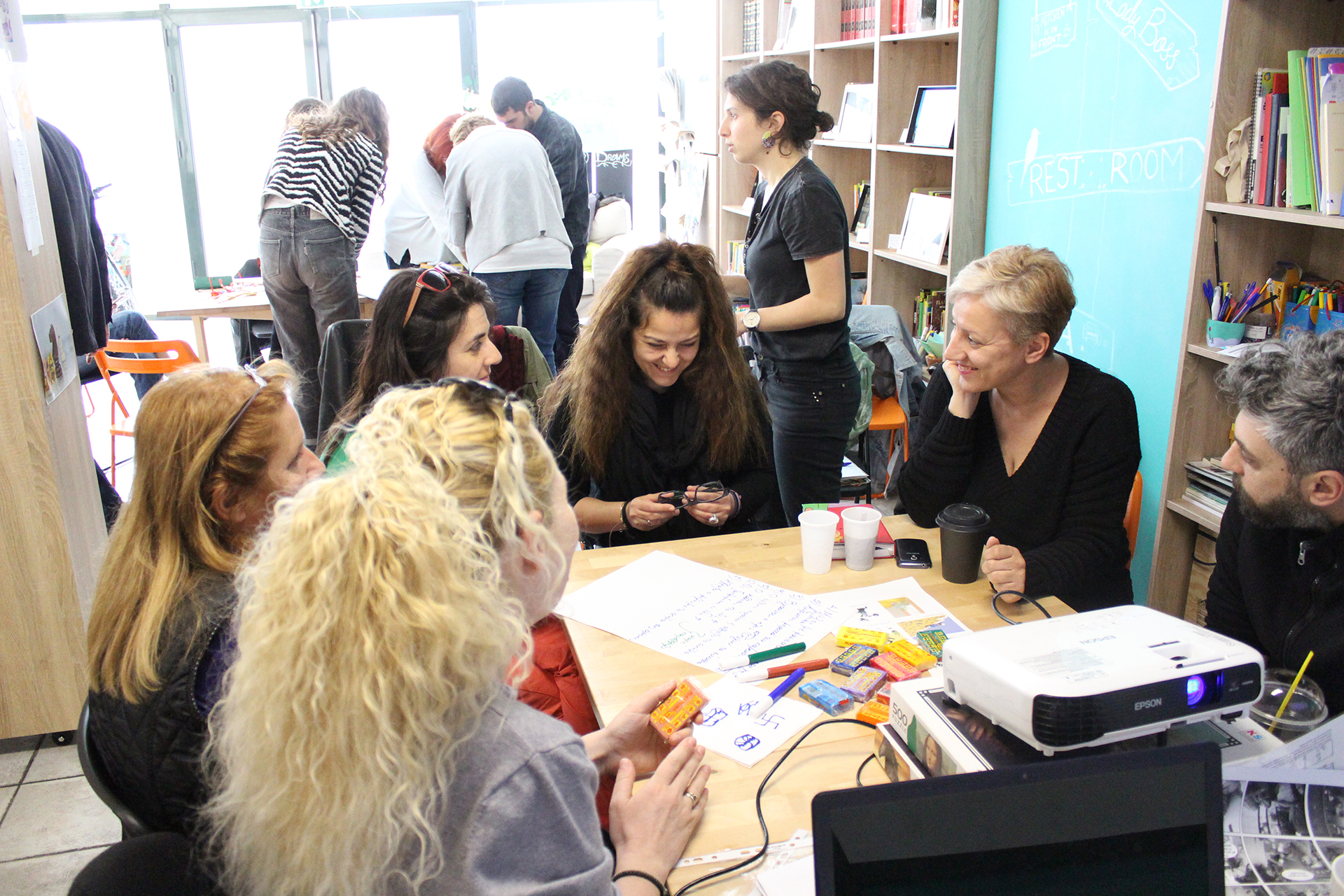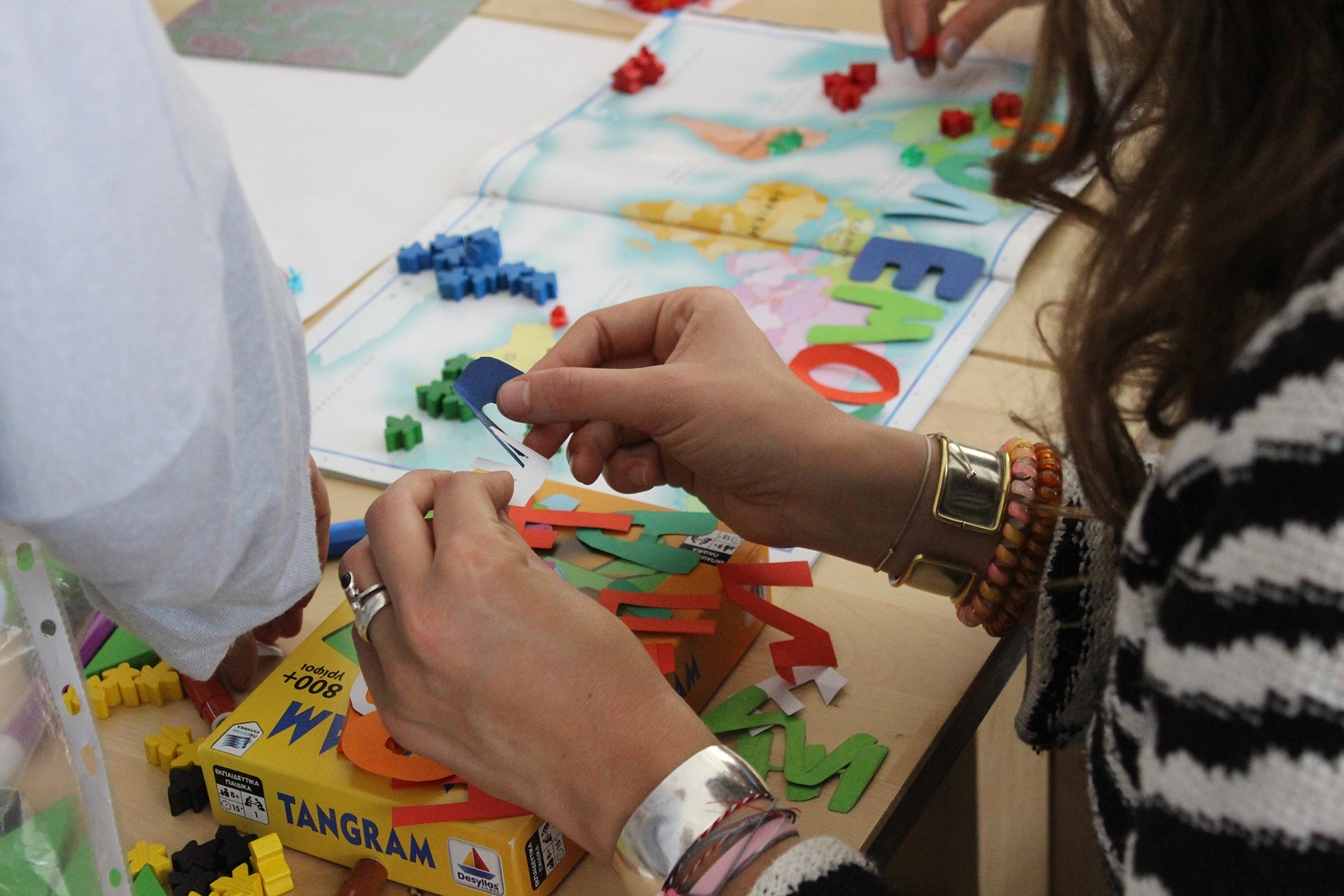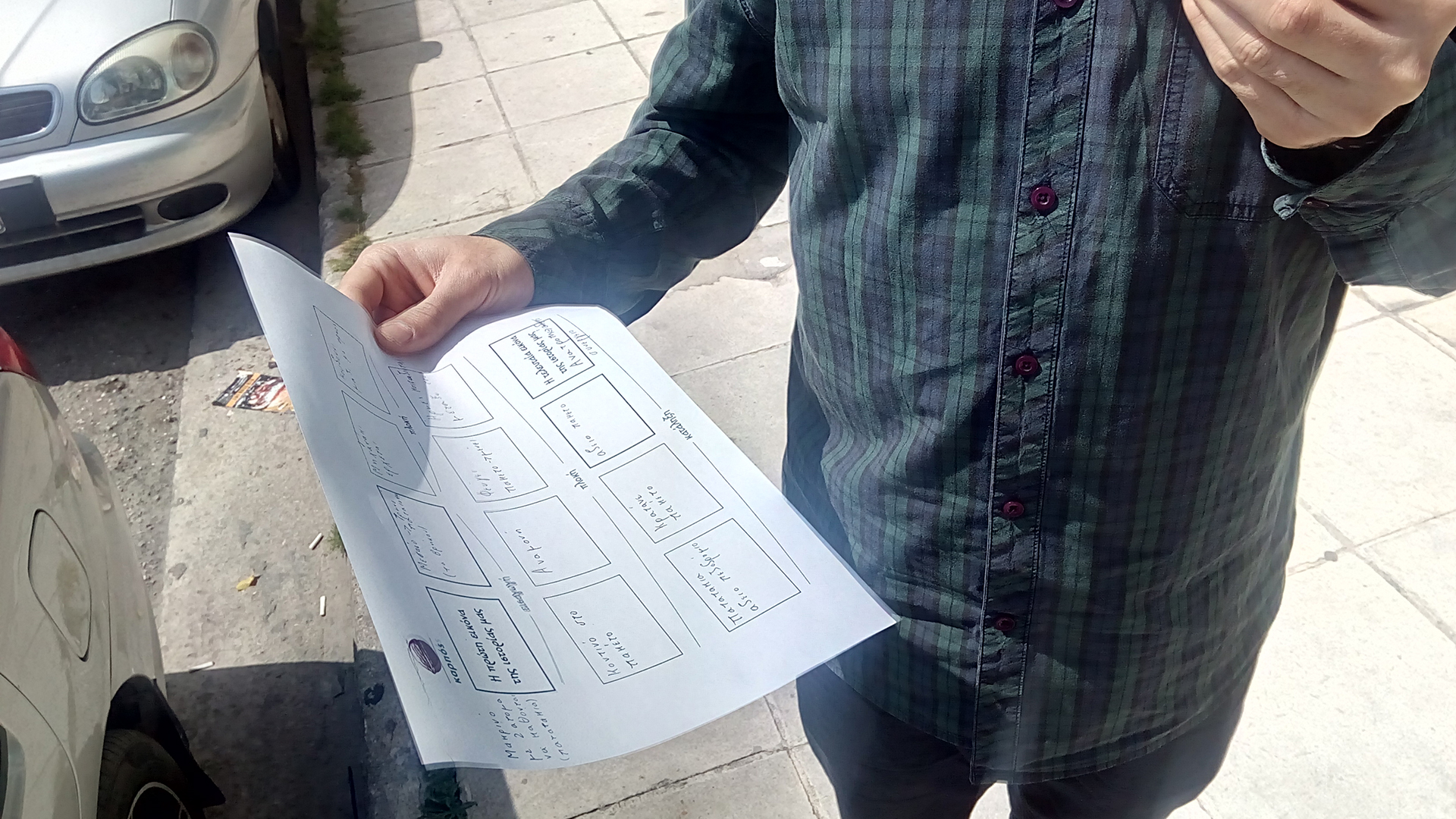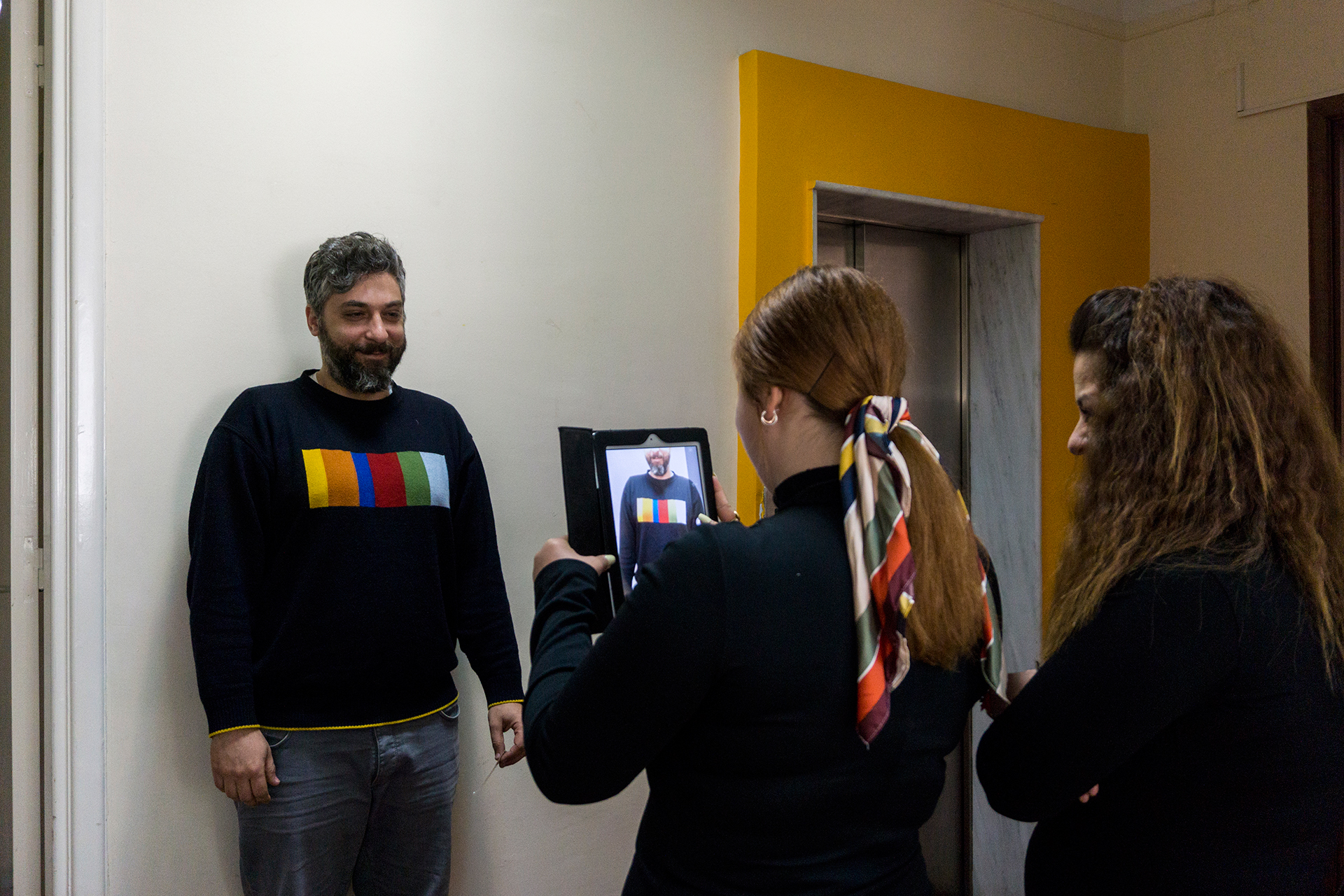 Knowing that the use of audiovisual media during teaching makes learning even easier, in my view, familiarizing myself with them will contribute to my effectiveness as an educator.

The use of audiovisual media gave an extra motivation to the participants to be more involved with the concept of the sustainable city and in general audiovisual media was something that was missing from our methodology in Action Aid's summer camp. Finally, they reinforced the participant's creativity and gave them new ideas as to how to use technology in a more ''correct'' way'.

An important thing to be noted is that kids found the workshops very joyous and enjoyable. We got some useful feedback such as that the tablets are not just to watch videos and play games but are also a tool where we can create something new.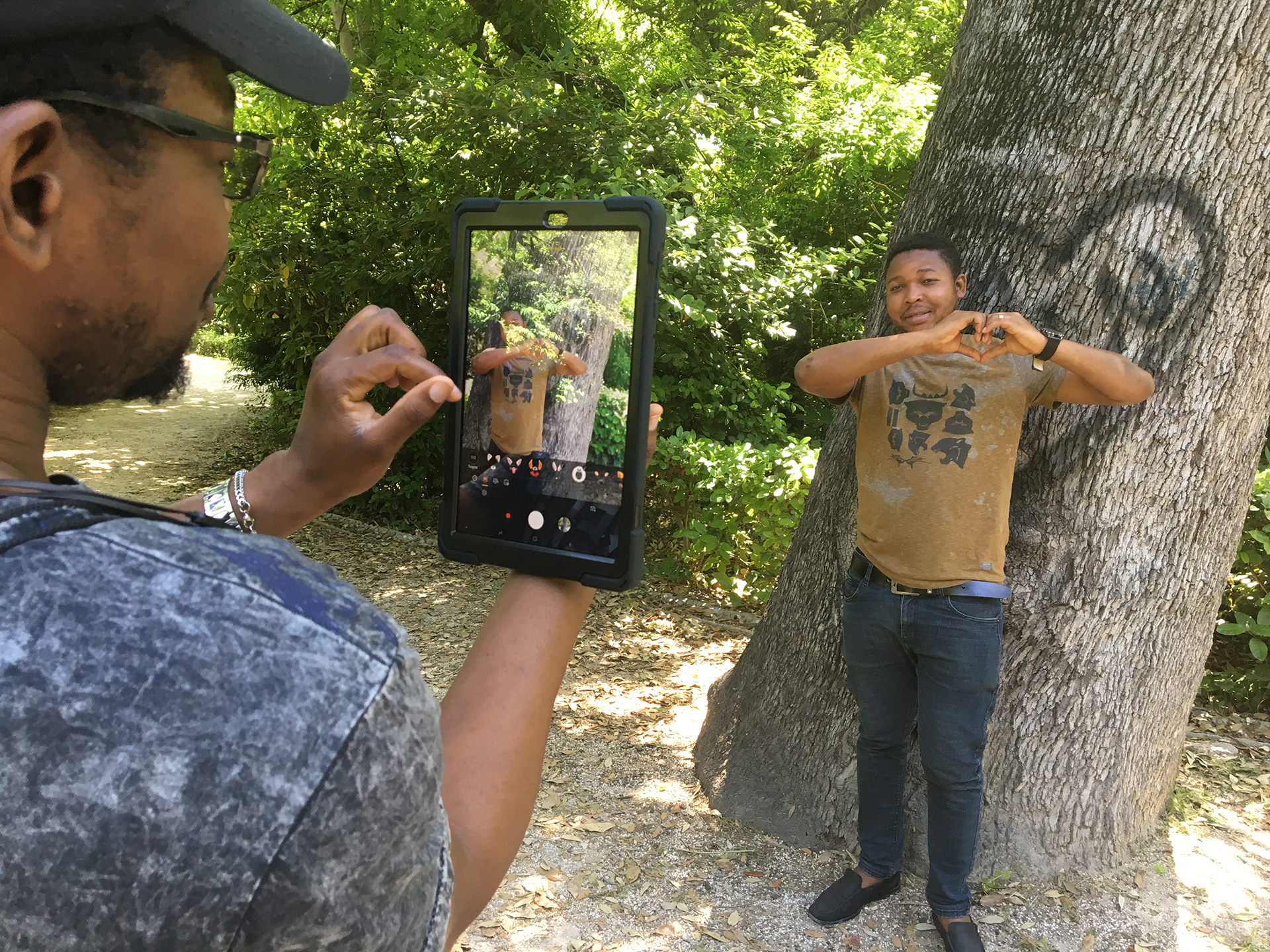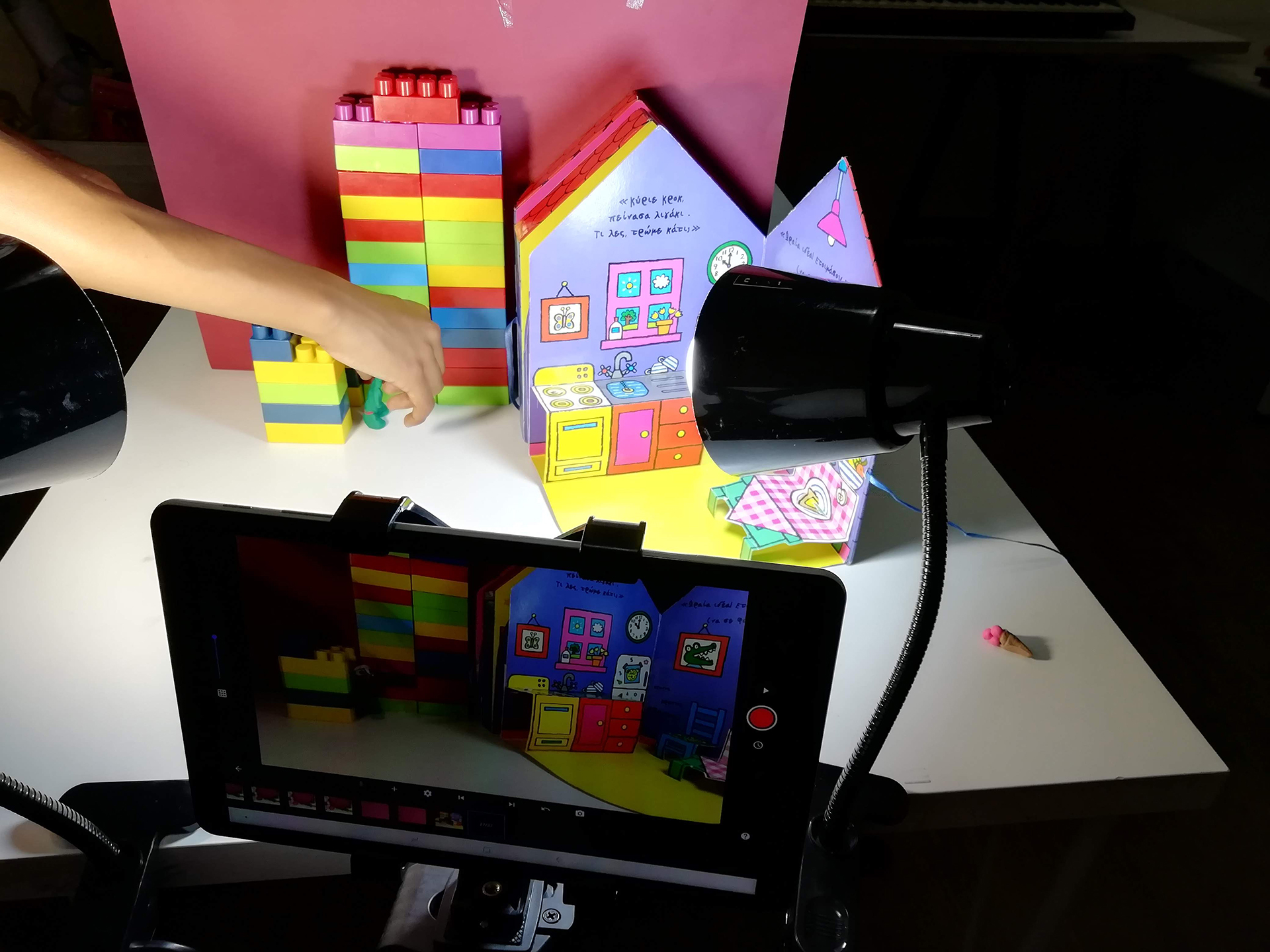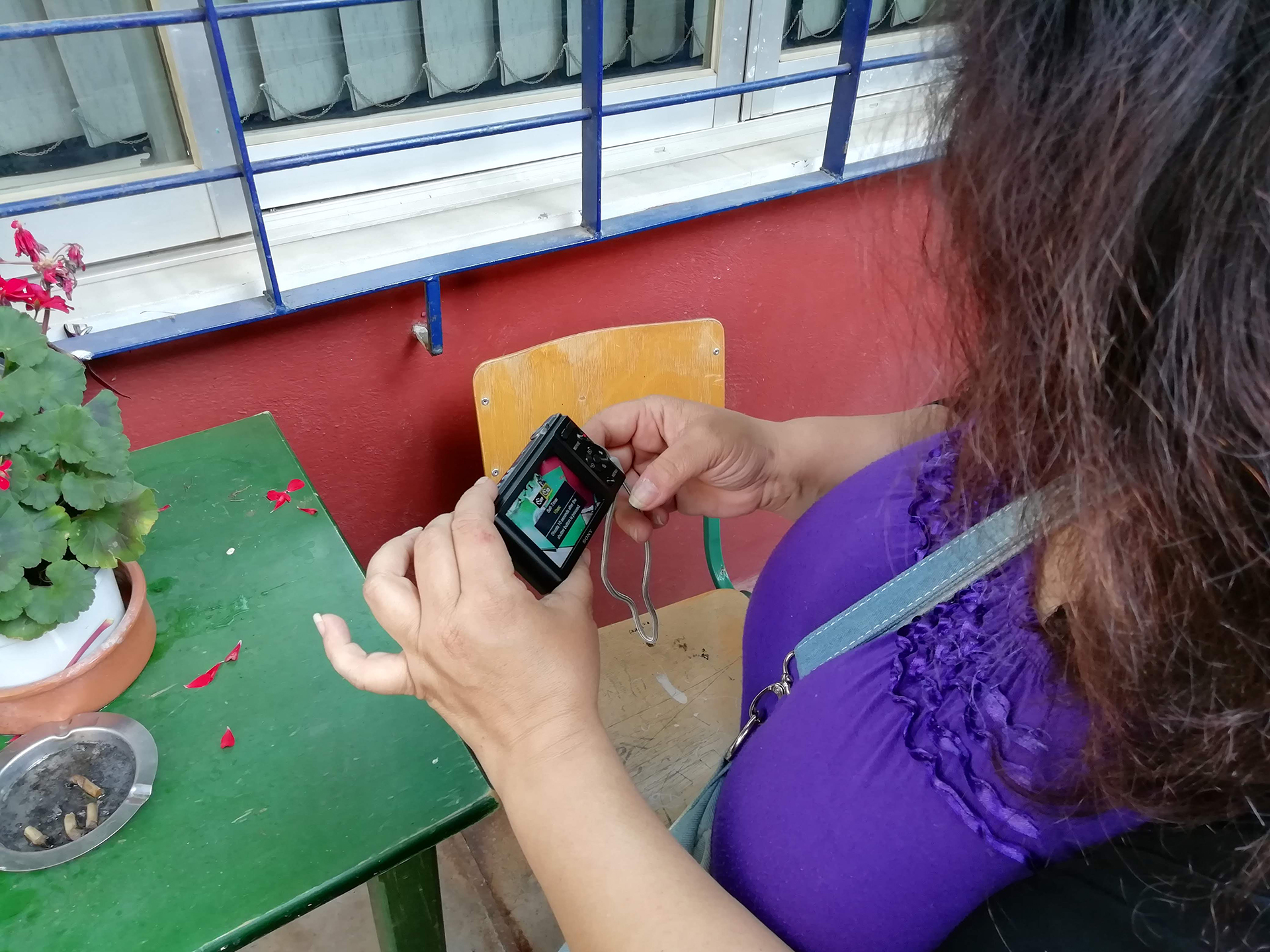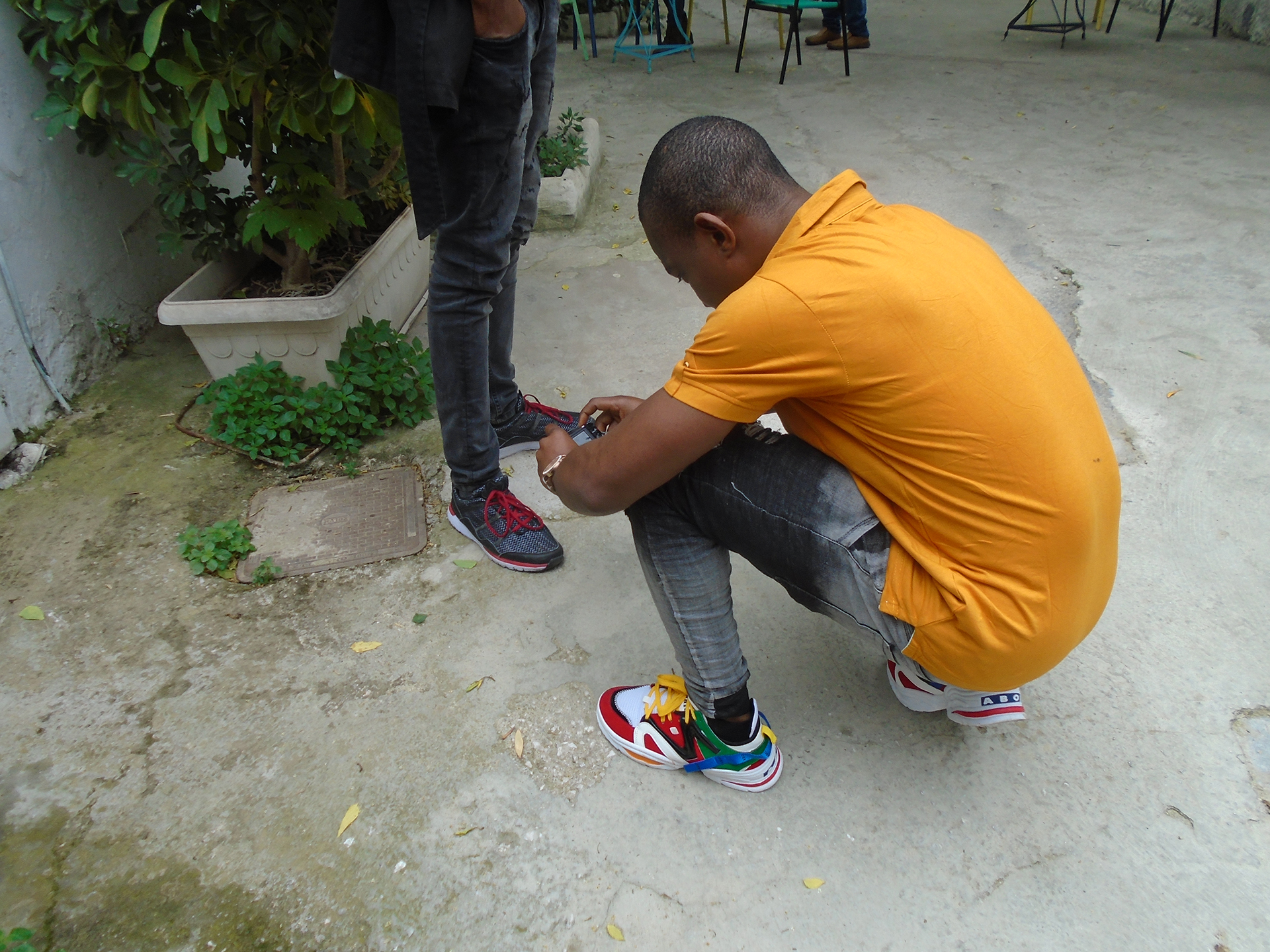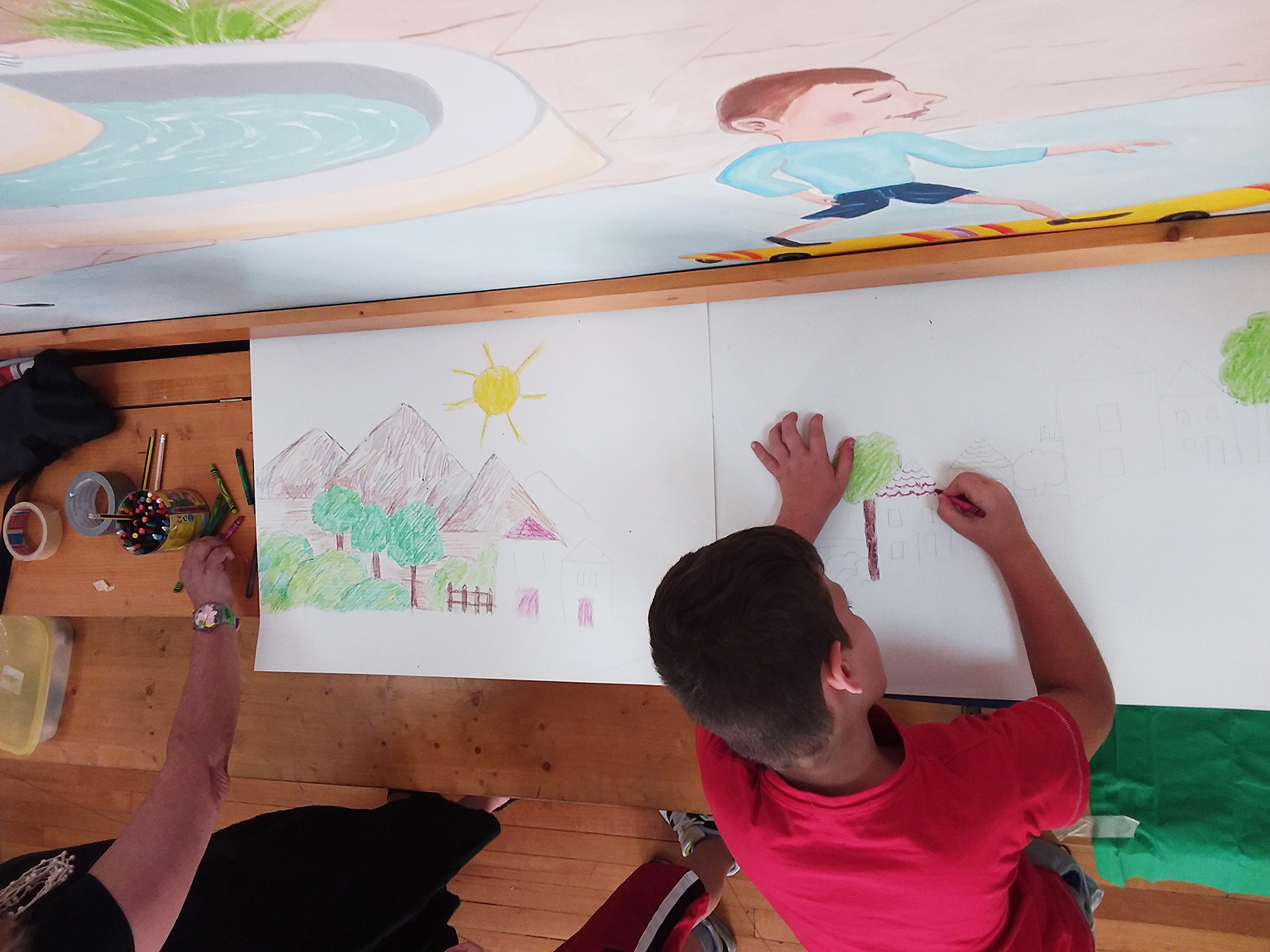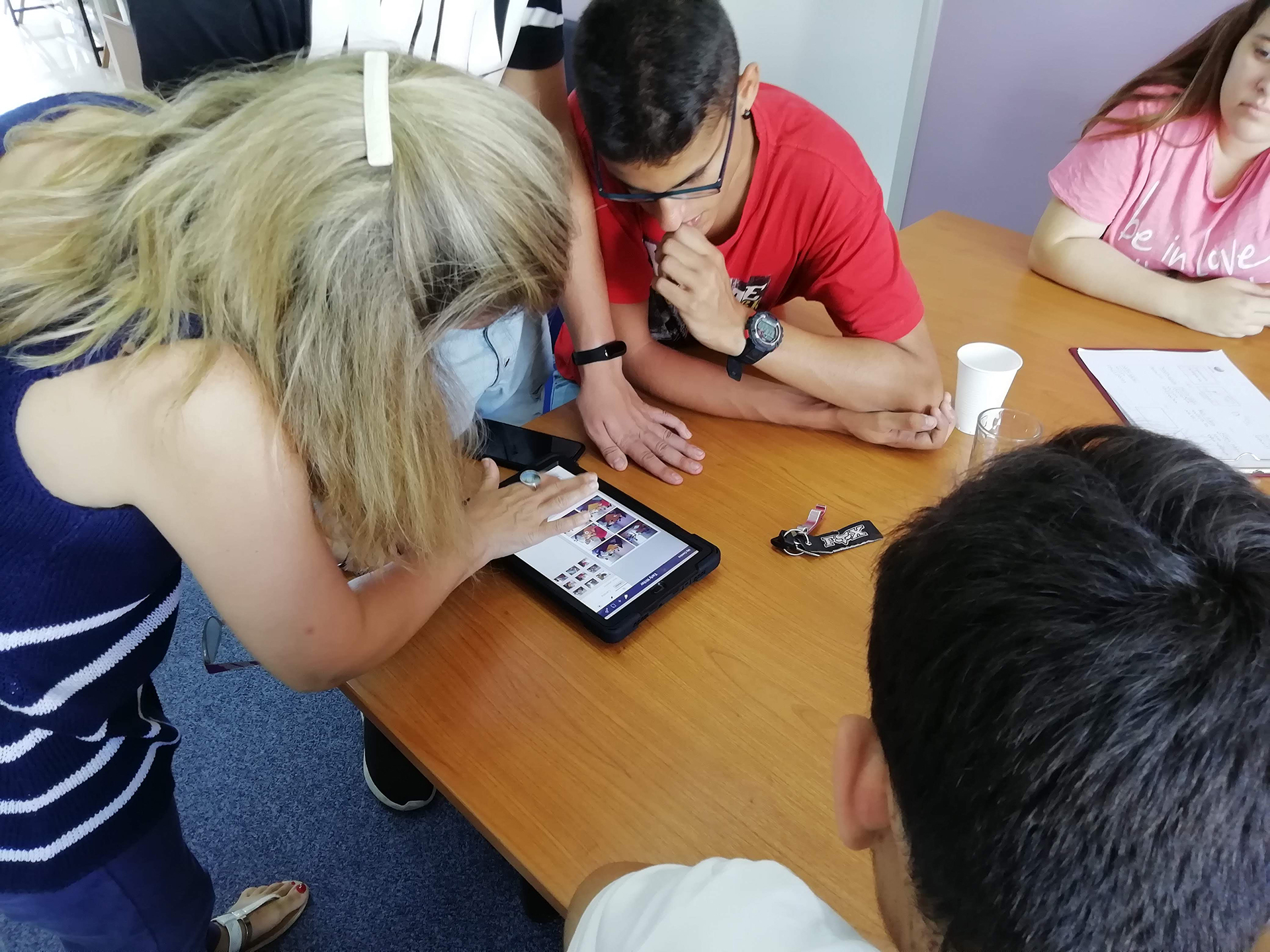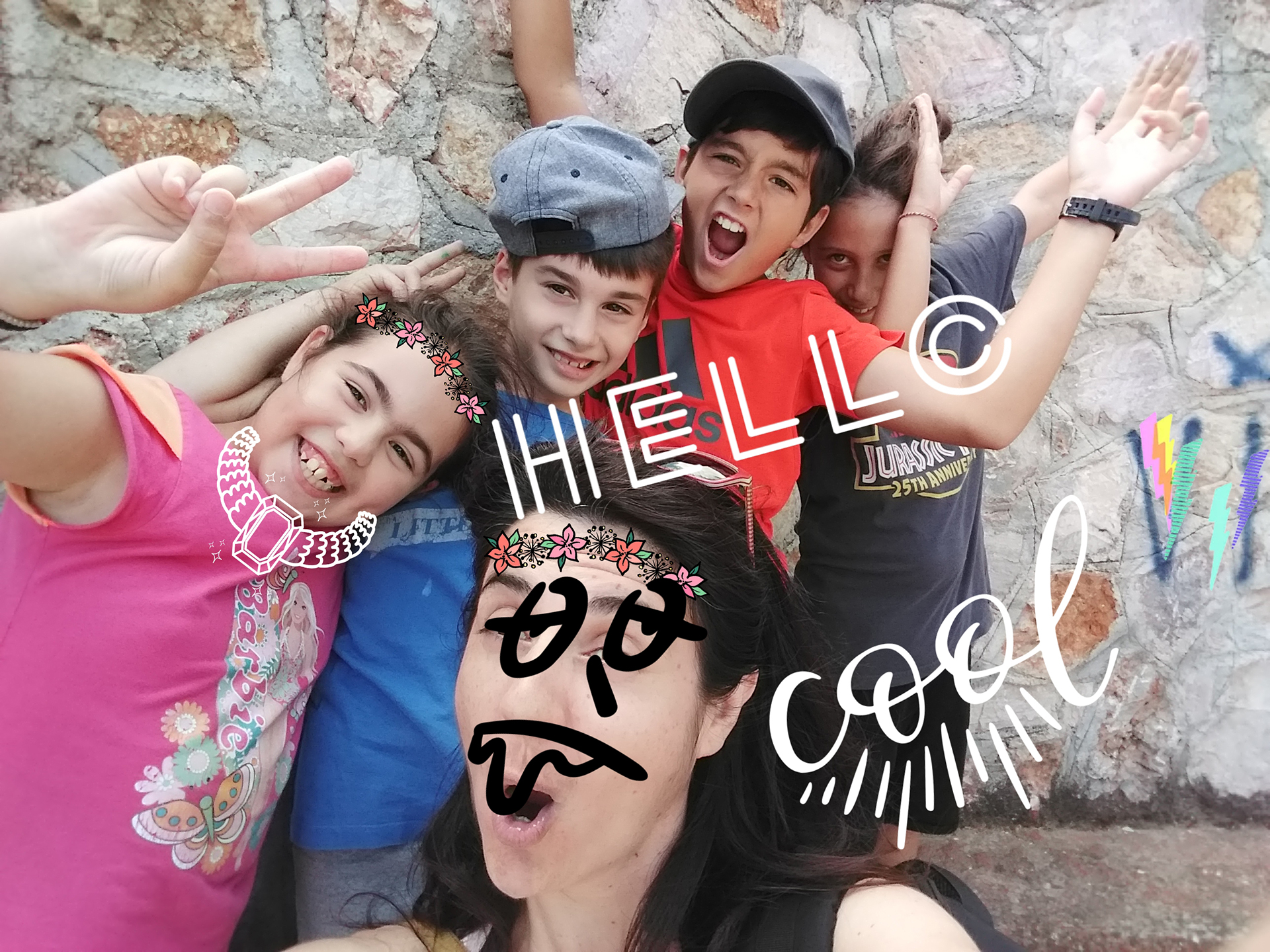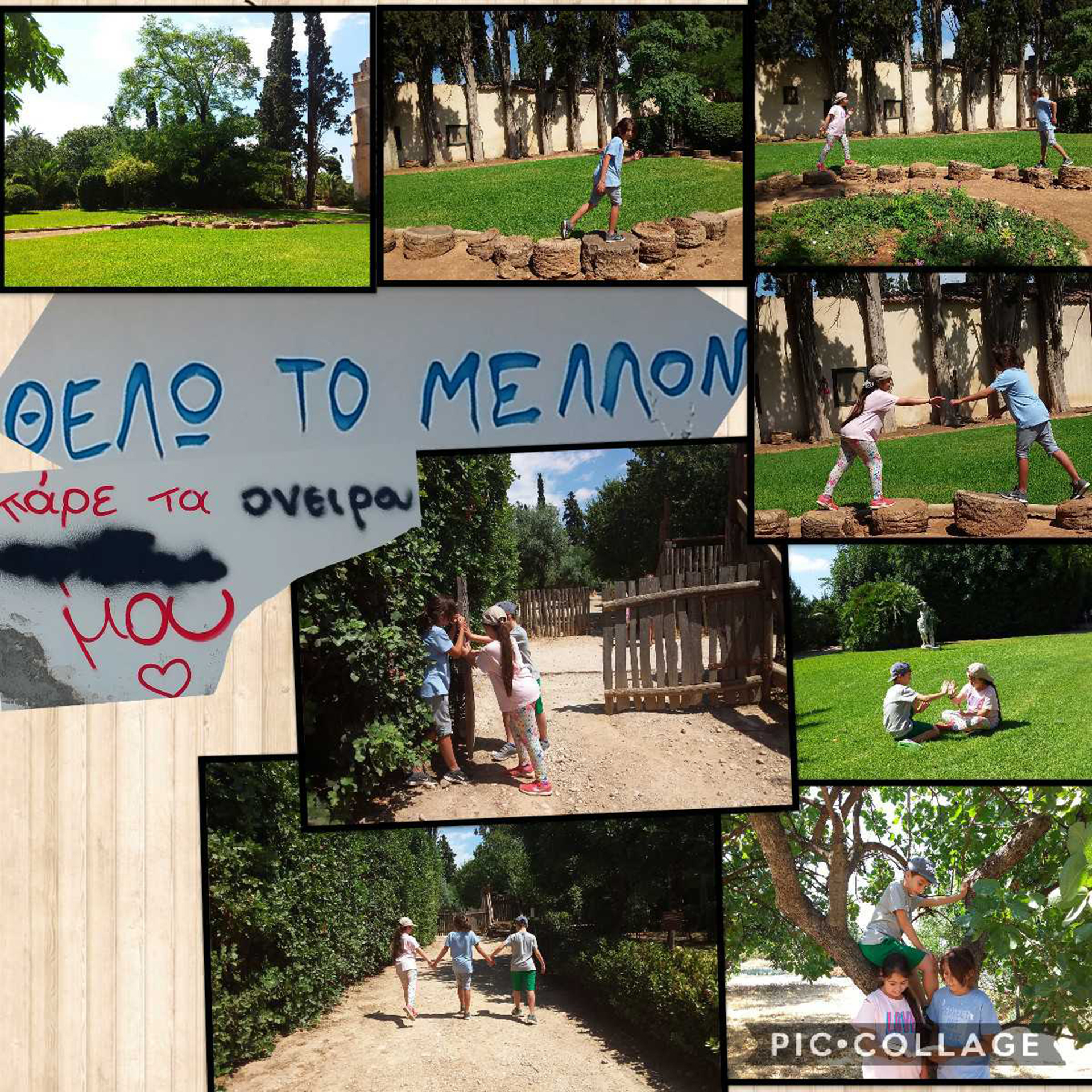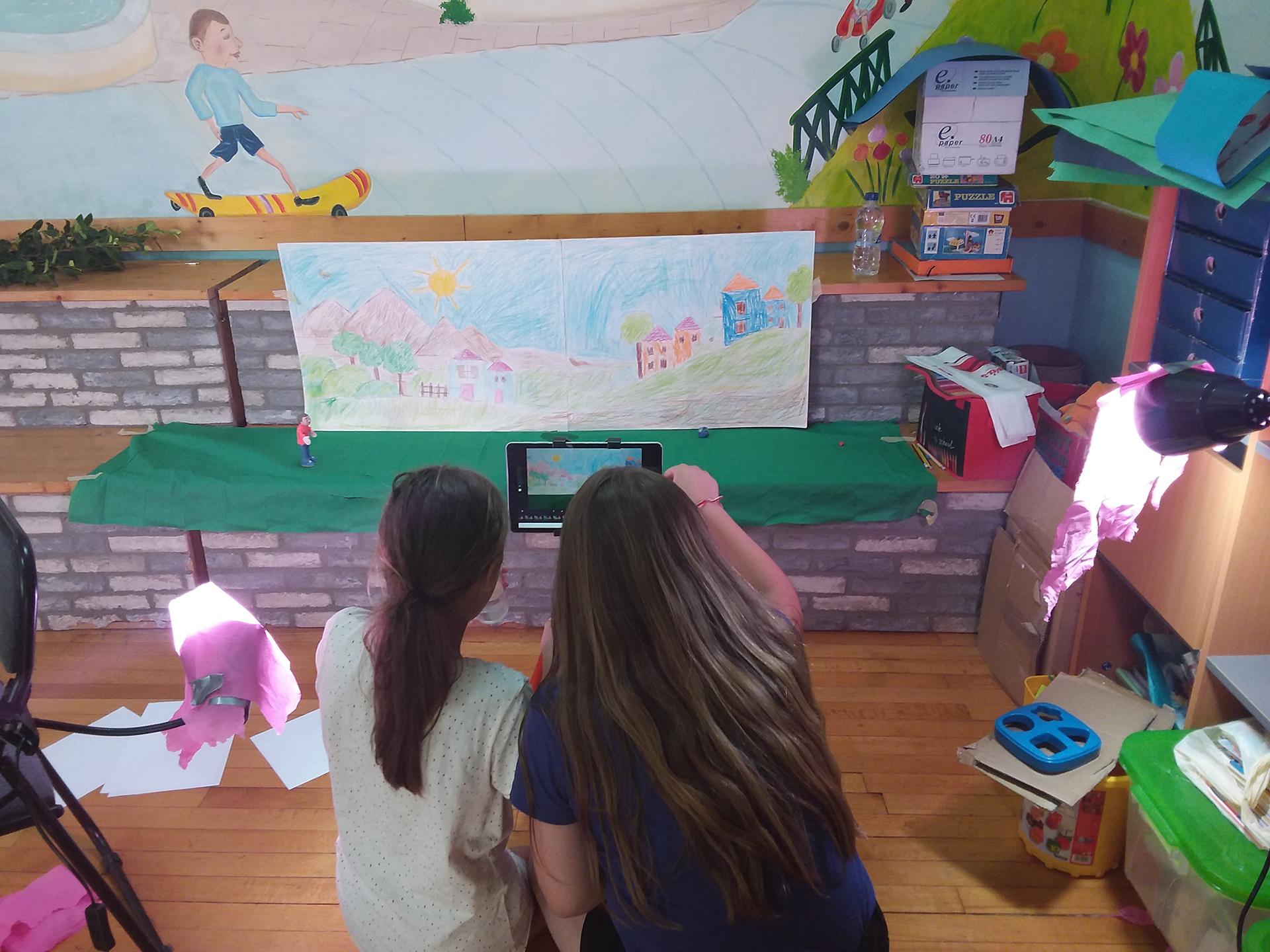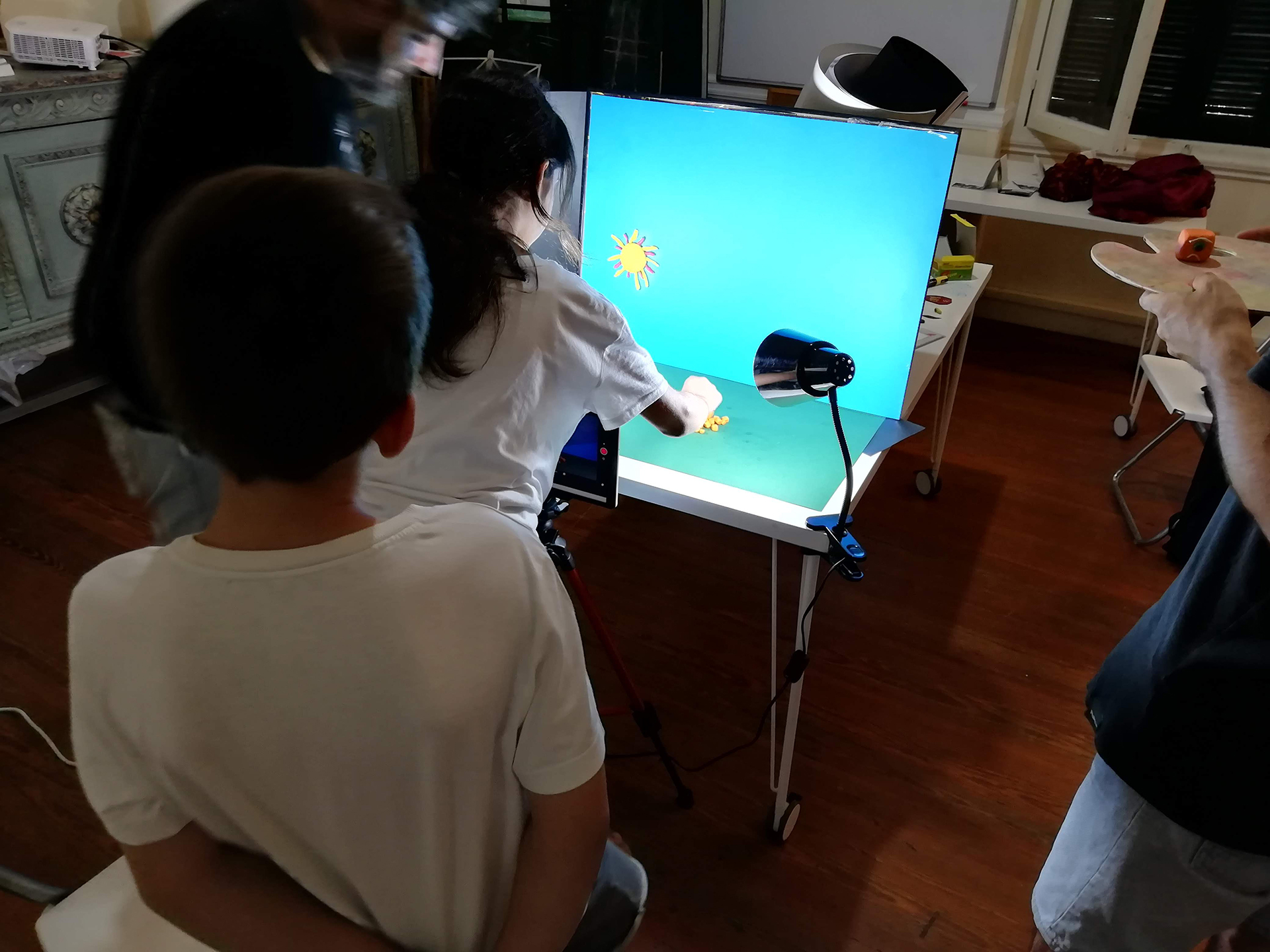 The program is funded exclusively by the Stavros Niarchos Foundation.