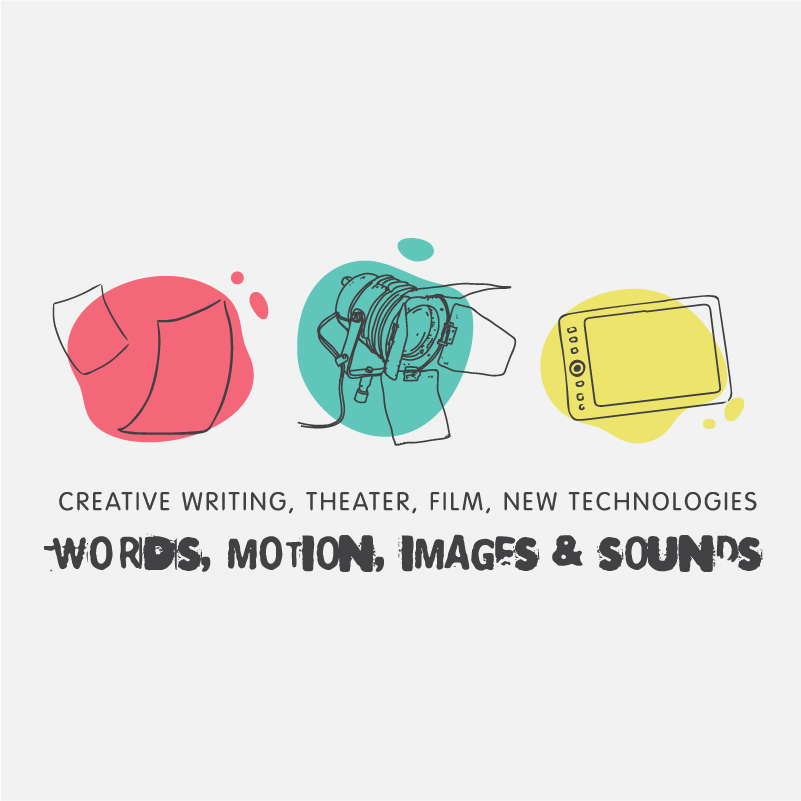 WORDS, MOTION, IMAGES & SOUND
Cultural workshops for youngsters belonging to marginalized groups
November 2019 - February 2020
Karpos collaborates with the Network for Children's Rights to offer a program of workshops to teenagers and youngsters of marginalized groups. Our goal is to offer a range of different Cultural Workshops (Creative Writing, Theater, Film, New Technologies) so that we can expand the cultural structures, activities, and programs available to them.
Youth Center, Konstantinoupoleos 189, Kolonos
Registration at: 210 5148 366
With the sponsorship of the Ministry of Cultural Affairs and Sports
THEATER WORKSHOP
We started a story and we start to play around with it. Through improvisations, games, music, sounds, we transform it and discover the ways and the techniques of theater!
13th Novermber - 18th December 2019
Every Wednesday, 18h-19h30
CREATIVE WRITING WORKSHOP
The adventure of narration. How is an idea born? What's behind the words? What are literary heroes made of ? An introduction with the art of narration and writing. The members of the group experimented, discovered, interacted and created their own stories.
13th Novermber - 18th December 2019
Every Wednesday, 16h30-18h
NEW TECHNOLOGIES WORKSHOP
In this workshop we will explore together forms of expression and narration through new technologies. Computers, mobile phones and tablets were our tools for experimenting with augmented reality, soundscapes, digital poster, digital collage, apps and more.
19th Novermber 2019 - 21st January 2020
Every Tuesday, 16h-18h
FILM WORKSHOP
Using the materials produced during the creative writing and theater workshops, we created a short film. The frame, the camera, movement and sound became tools to talk with images. The group was introduced in the secrets of video, filming and editing.
8th January 2020 - 12th February 2020
Every Wednesday, 16h30-19h
In addition, during the program, the participants had the chance to take part in free educational visits in art spaces, museums and attend performances chosen by each trainer.