#MigratED Media education for human rights
Erasmus+ 2018-2020
Karpos with GVC Gruppo di Volontariato Civile , the Municipality of Bologna and a network of European Ngos, are launching the #MigraTed project in five member Countries of the European Union. Involving teachers, young students and workers, citizens and refugees in a digital awareness raising campaign aiming to promote cultural diversity, inclusion and hospitality in Europe.
THE ROLE OF KARPOS
The project started in 2018 sit the online research «Immigration and Human Rights Issues in Education through the Use of New Technologies». Our goal was the mapping of the needs on the part of teachers and educators. Next phase was a 5day training (LTTA) in Bologna with the participation of selected executives and teachers by all countries, based on which the greek training module was designed, co-edited by Karpos and Action Aid of Greece. Greek training sessions lasted 12 hours and 60 educators were participated in total.
During the school year 2019-2020, Karpos collaborated with 5 High Schools of of Attica, and with the support of teachers and school's directors, students created the outputs of the project: 5 short documentaries enriched with researches, compositions, media exercises etc.
Media workshops
of 4 hours each for every classroom, with storytelling techniques, images and sound.
Student research
on local immigration stories and characters with intercultural past and present.
Compositions, interviews, poems
under the title "Thoughts for an immigrant leaving his/her country"
Documentaries workshops
with the participation of 8-15 students, in each of the 5 collaborating schools.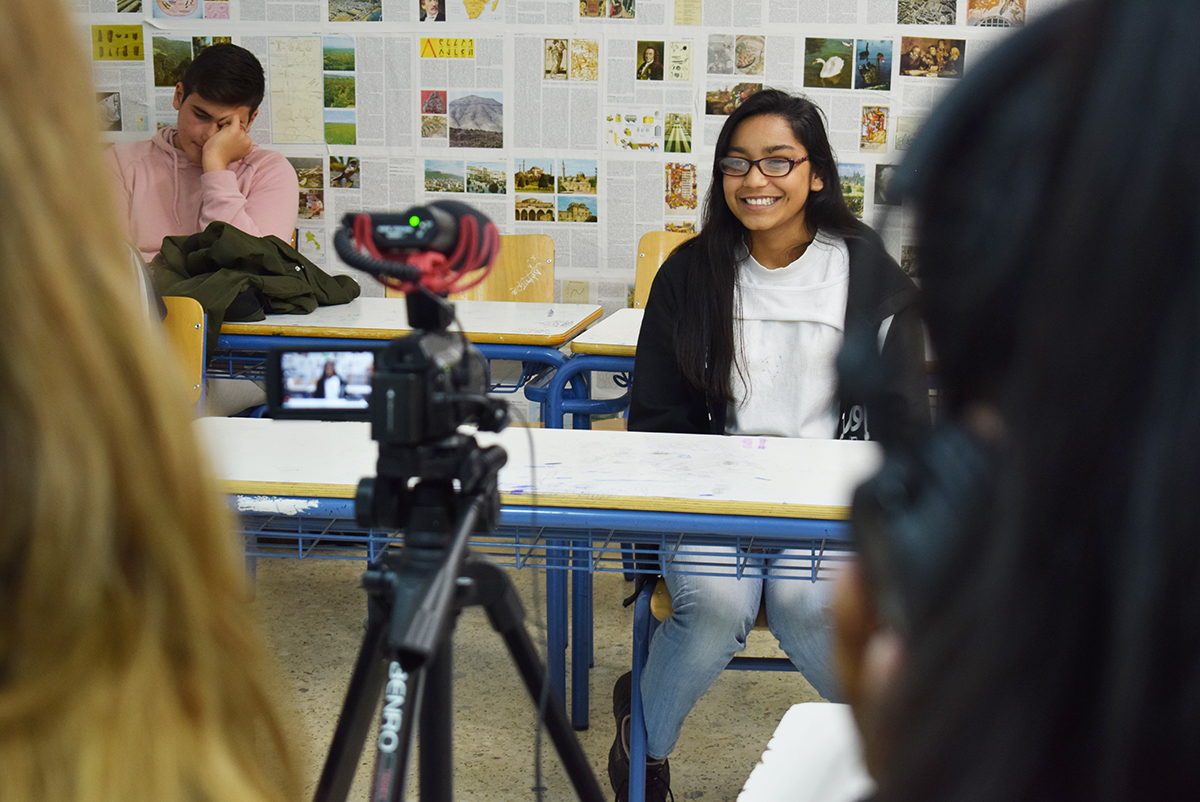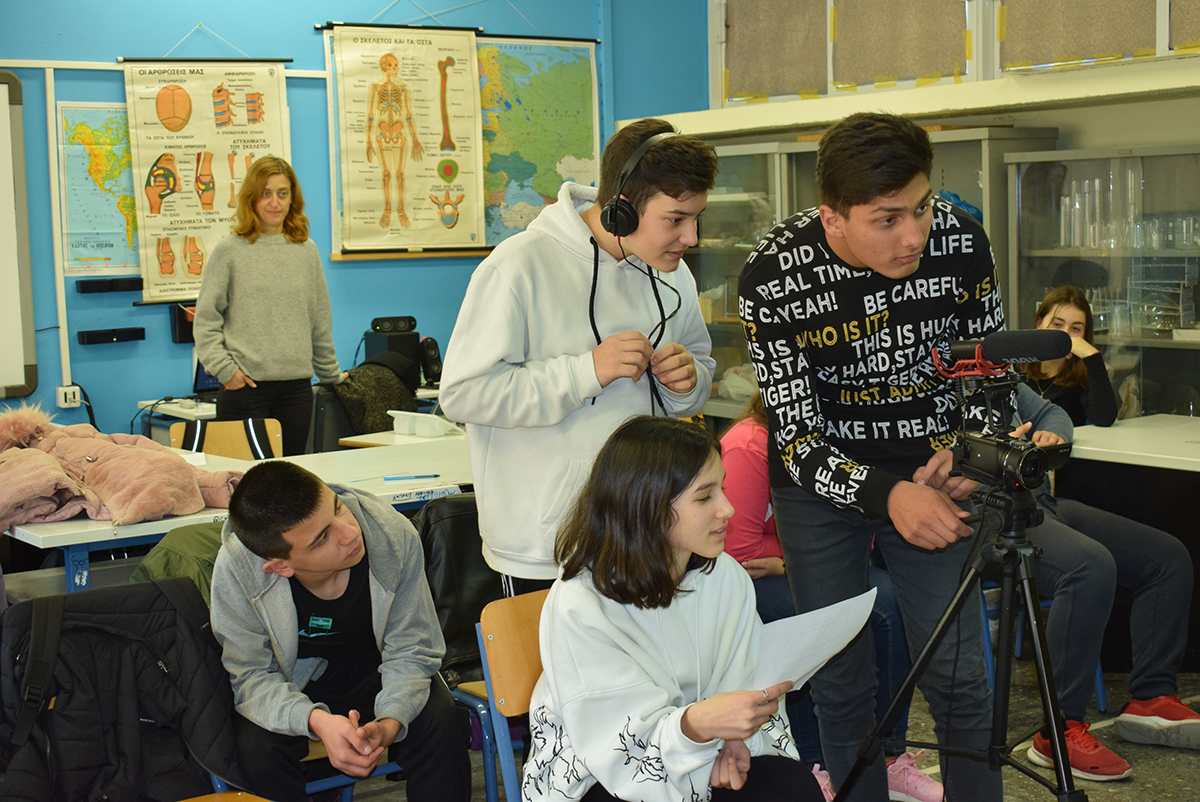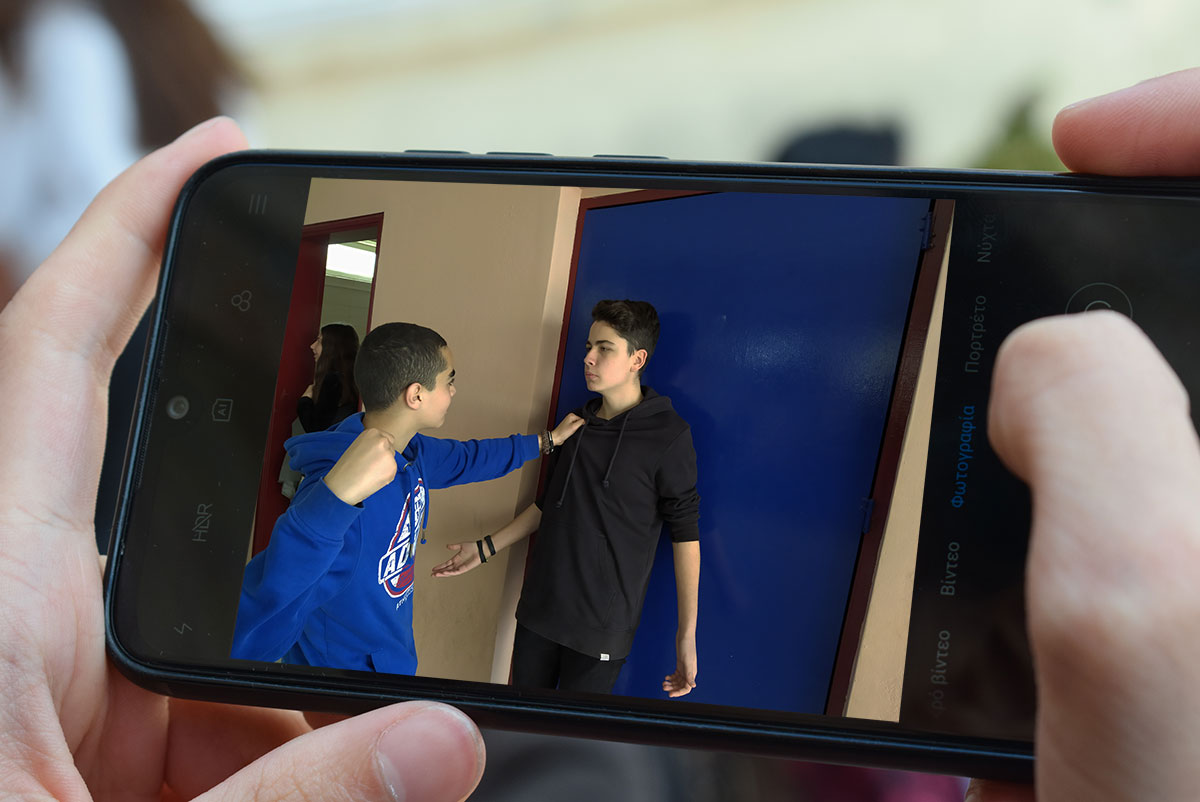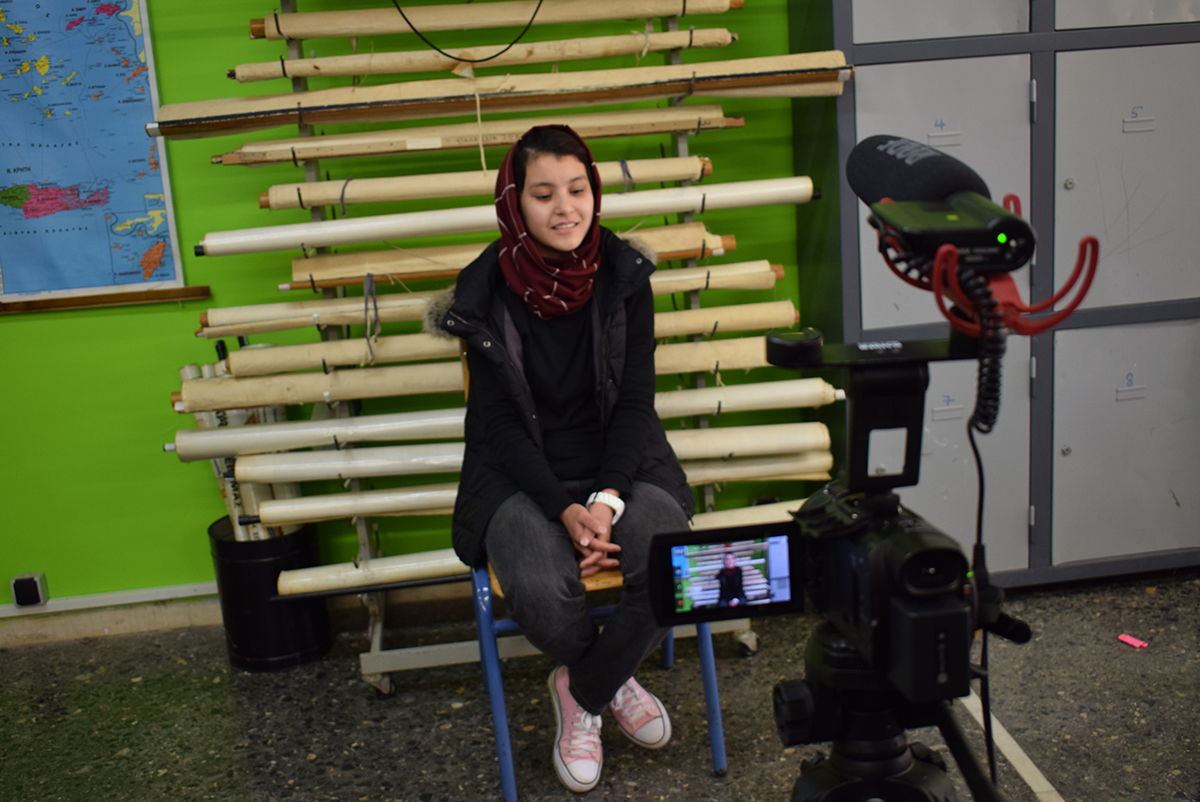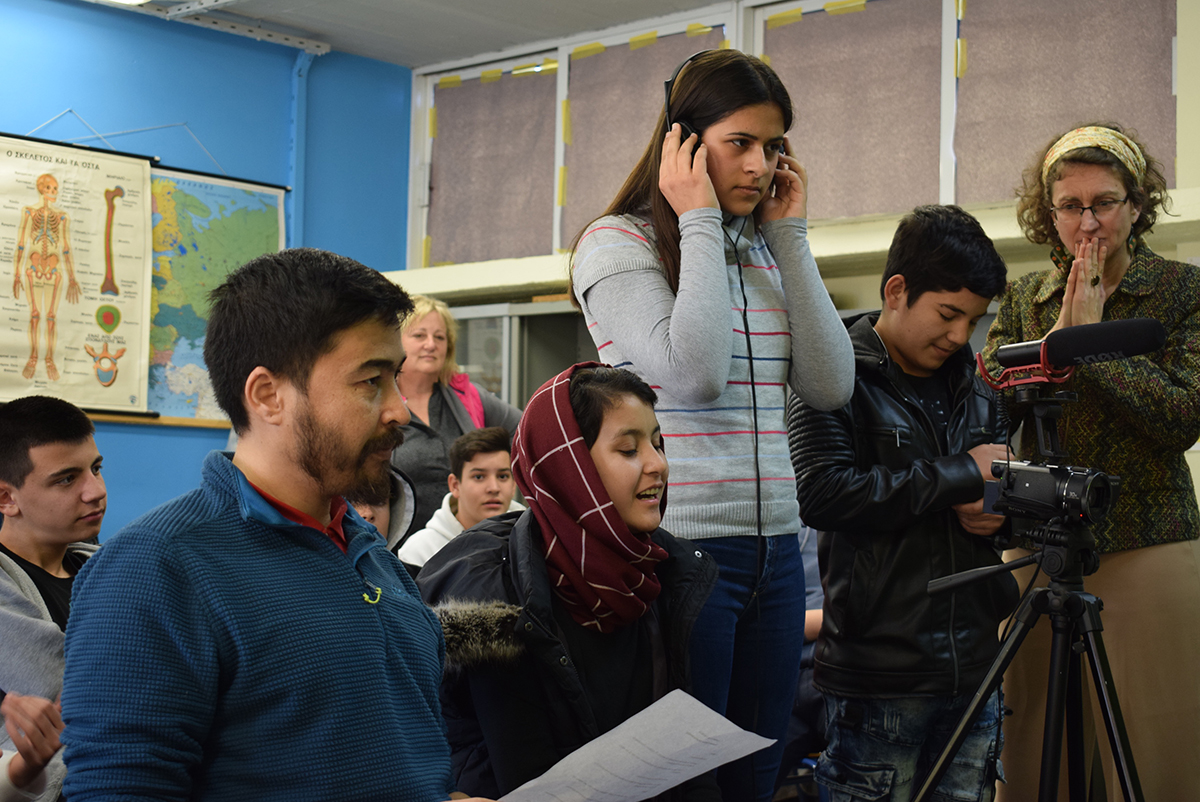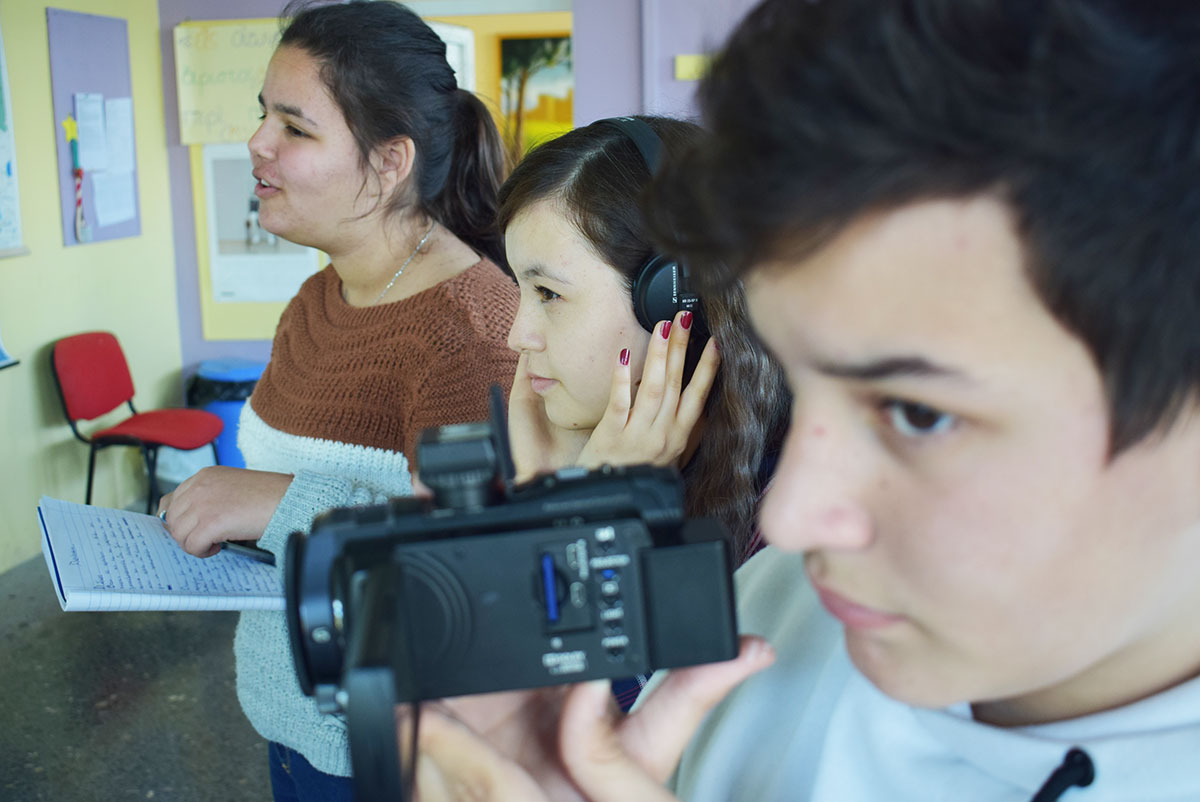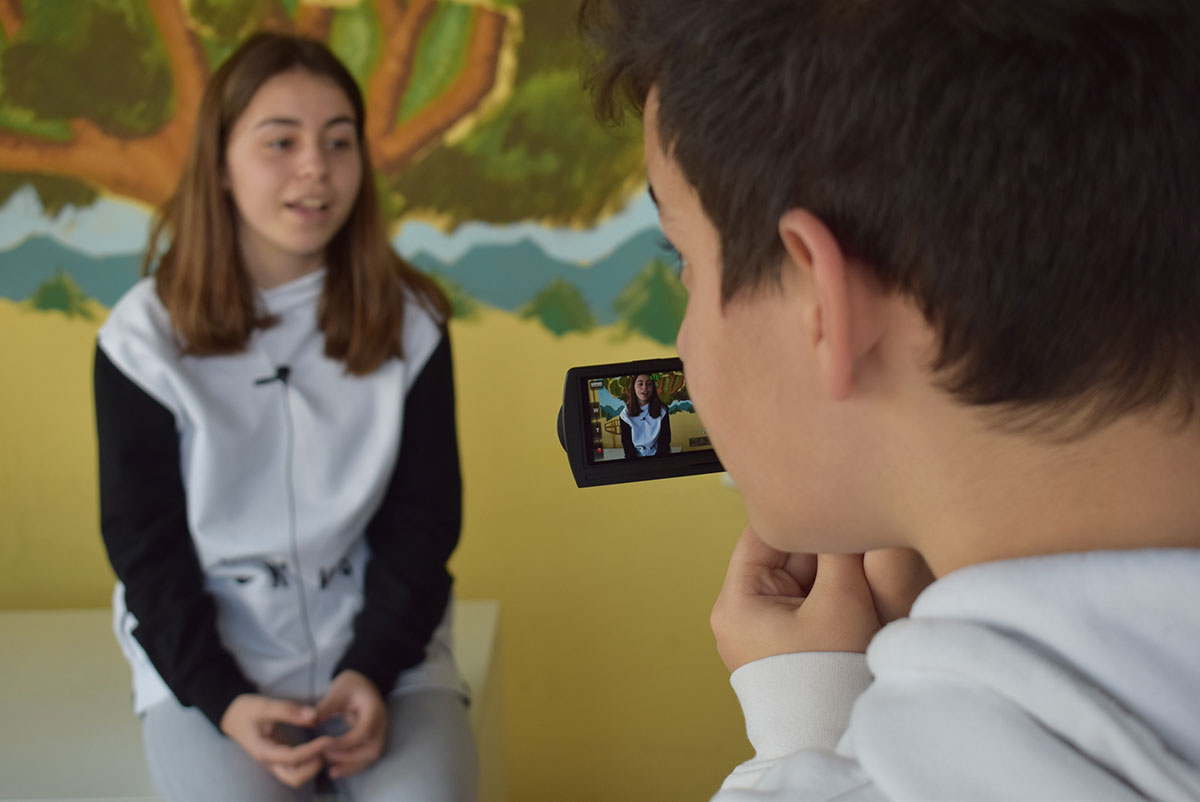 SCHOOL DOCUMENTARIES
KARPOS before, after but also during the lockdown concluded the offline and online shootings and the editing of the student documentaries. These short films have as their theme identity, migrants' human right, solidarity etc.
You can watch here the documentaries created by some greek schools of Attica but also the ones created by the partner countries of the program.
Watch a trailer of one of the videos that the students created about the lockdown during the lockdown