SOUNDSCAPE An exercise of reconstructing a story through sound
2 hours
introduction to sound recording, developing a narrative, content structure, teamwork
recording microphone, speakers, earphones, Α3 music sheets, markers, a variety of materials which produce sounds

In groups we reconstruct a space or an action through sounds that define it. We deconstruct human activities and the surrounding space through the sounds that compose them and we analyze every procedure within a group of sounds. We record and suggest sounds that either we will create on our own in a natural manner or with the use of objects either will find them online. We curate a whole ''performance'' making sure it flows,it holds tension and has a narrative dimension. We record with no interruption!
Silence Hate, 24-25 November 2018
Training of trainers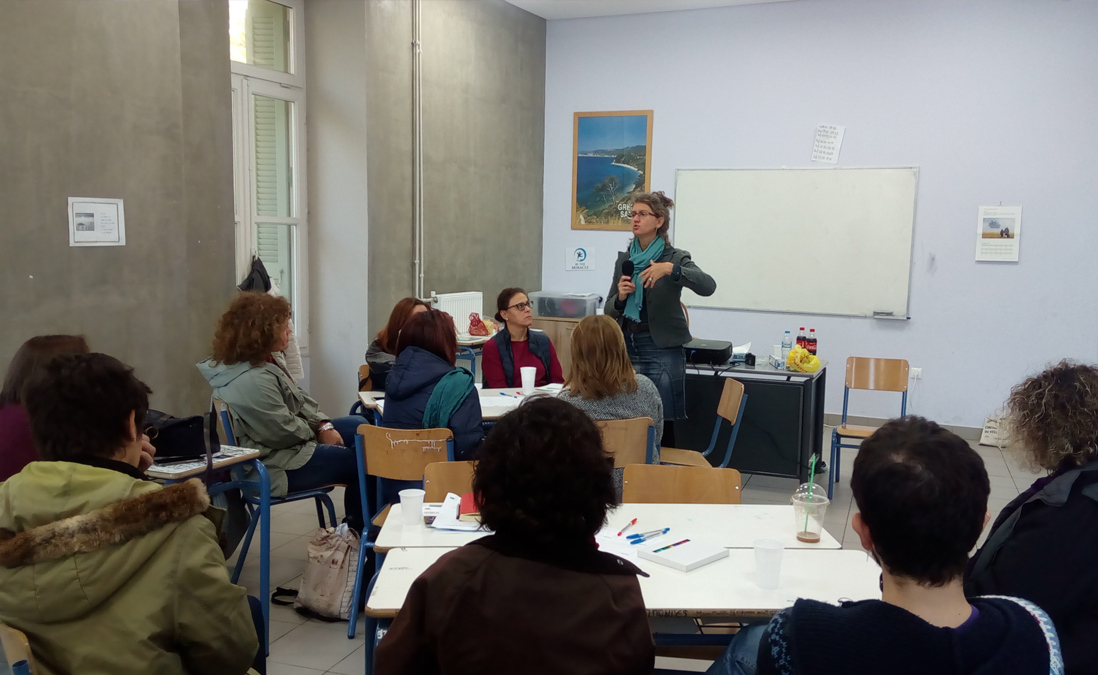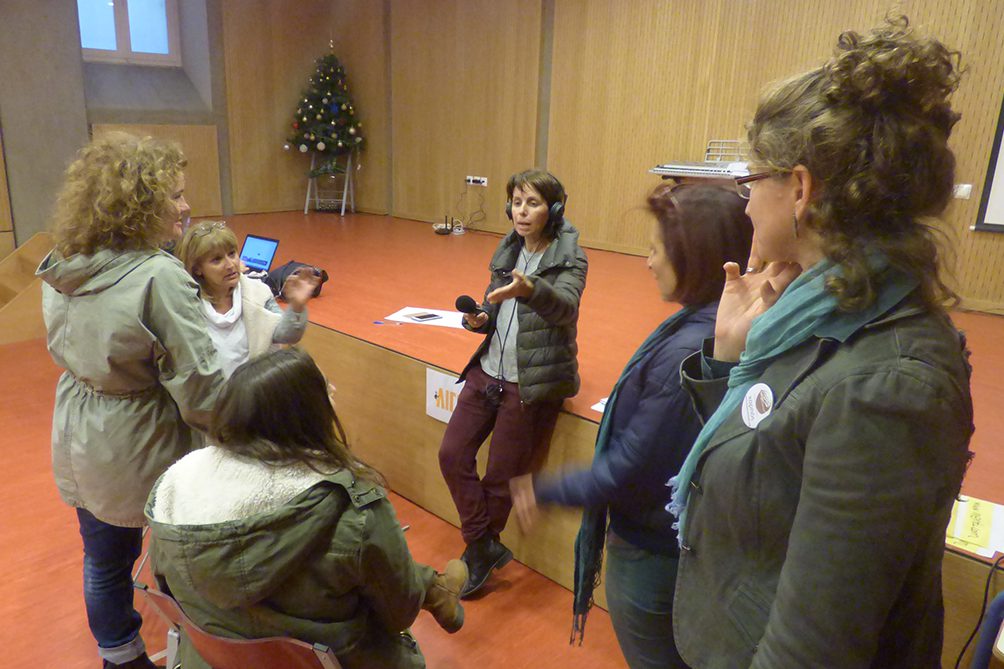 It is co-funded by the Rights, Equality and Citizenship (REC) Programme of the European Union.