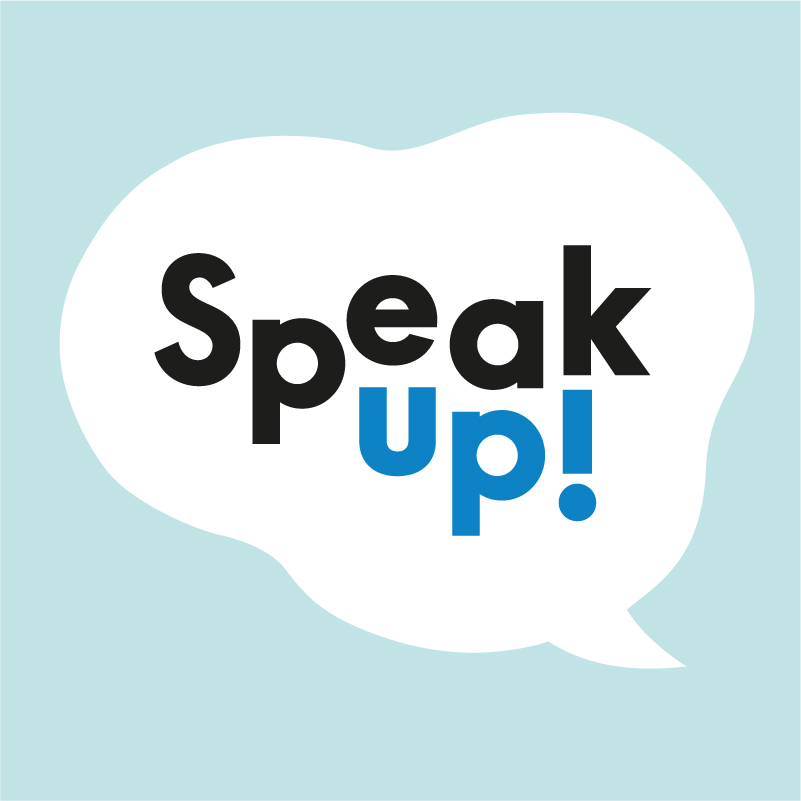 SPEAK UP!
Media for Inclusion
ERASMUS+ 2019 - 2021
This new European project, which Karpos is be part of, answers the needs of today's society for a smooth integration of young refugees/migrants to their host countries through the use of audiovisual production and media literacy. The project will be organized and implemented by 6 organizations across 5 different European countries: ERIM and Réseau Raje, both French organizations, will be leading the project working together with FORMA.Azione (Italy), NextStep! (Hungary), Common Frames (Netherlands) and Karpos (Greece).

Here you can check out the European site of the program.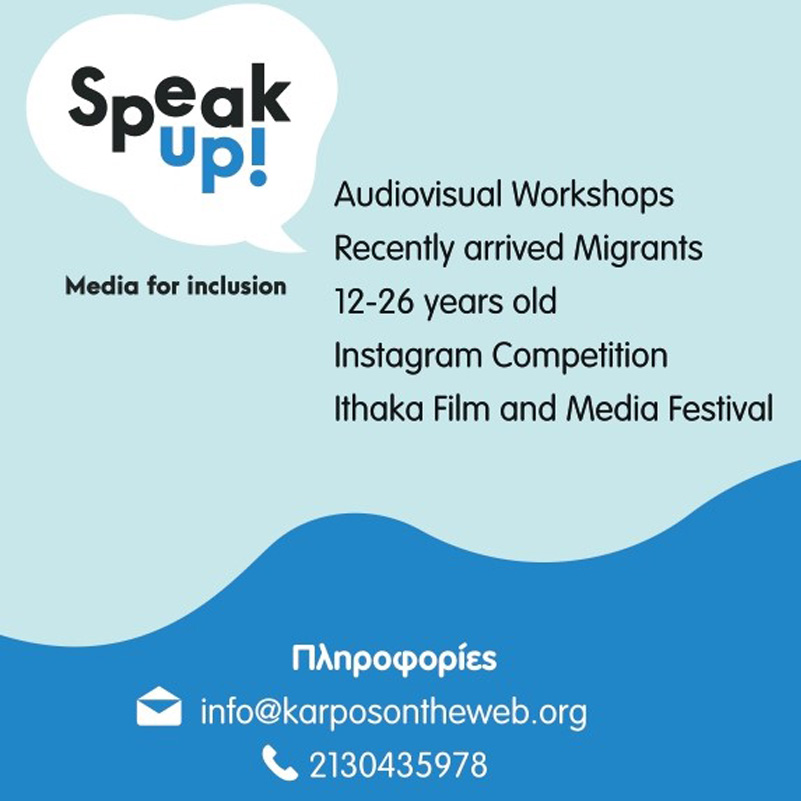 Onine audiovisual workshops for recently arrived migrants
For more information ask at: info@karposontheweb.org or call 2130435978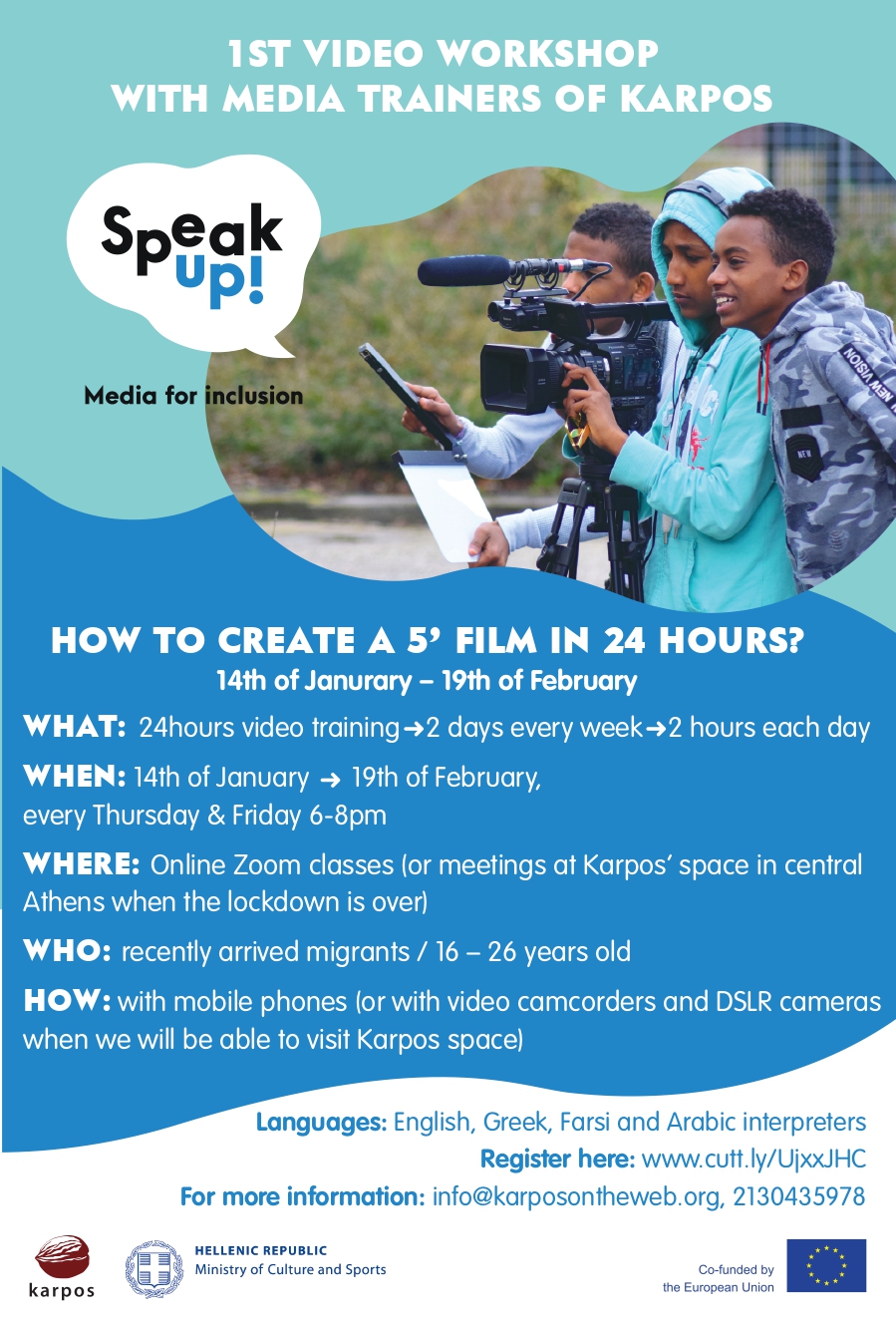 Best Practises
During the first phase of the program, best practices were collected from every organization depending on their specialty for the implementation of the workshops.
Workshops
The purpose of these workshops is to train young and newly arrived refugees and migrants in audiovisual production and media literacy (creation of films/video, podcasts etc) in order to help them integrate more smoothly into the new society in which they live.
Ithaka International Film and Media Festival
The project will be concluded with the Ithaka International Film and Media Festival (Netherlands) with parallel events happening across the 5 countries of the project together with the launching of an Instagram photography contest. The audiovisual works of the young refugees will be presented, during the Ithaka International Film and Media Festival and the parallel festivals across the 5 countries.
Audiovisual Guide
During the project 2 International Expert Meetings will take place discussing topics on issues of migrants/refugees and audiovisual media in order to publish a guide which will help journalists and media professionals, who produce material on those groups.